Modern Four Bedroom Maisonette House Plan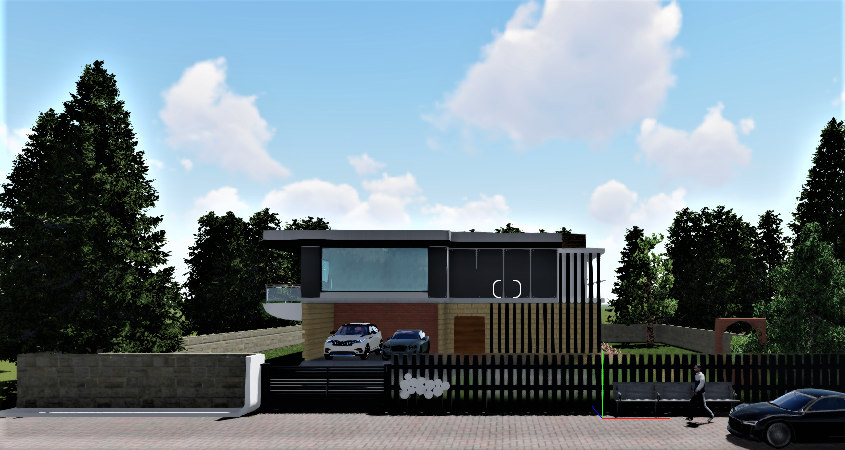 This is a Modern Four Bedroom Maisonette with floor plans, elevations and detailing. Design ensures natural flow from one room  to another with the sitting room as the central circulation spot and ensures that monitoring of visitors is easy for the owner. The design is quite simple, uses open spaces.
Specs
Outdoor spacious patio
Lobby, open kitchen and dining space that may serve as a wine cellar
Spacious master bedroom with a spacious walk in closet.
Servants quarters that can accommodate two beds.
Laundry and pantry.
Long curtain walls/ windows.
Three balconies.
With quality materials the house can be cheap and modern.