4 Bedroom Mansion House Plan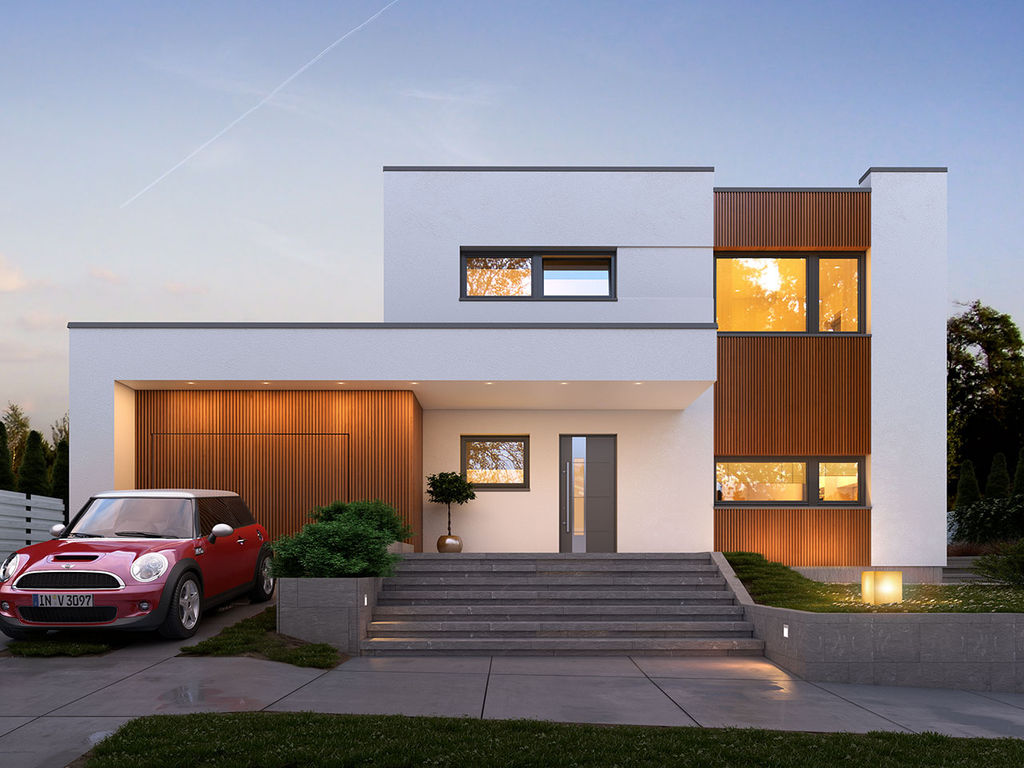 This is a modern, two-story single-family house with a single garage. Its fully functional program provides comfort and convenience for a family of 4-5.
The Ground floor includes a single garage, living, dining and a bedroom for guests, while the 1st floor includes the master bedroom and two other bedrooms with a shared washroom.