Introduction to taxation (theory of taxation notes)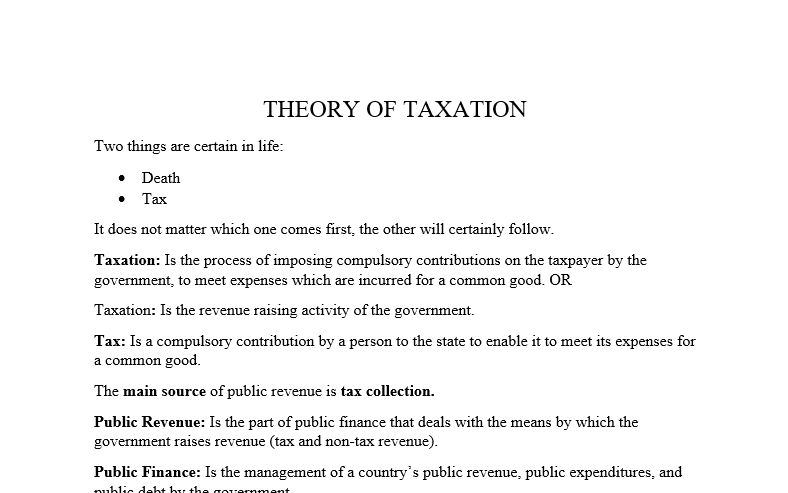 Theory of taxation notes of introduction to taxation unit.The notes contain all the main concepts of taxation as part and source of public revenue.
These notes save your time and costs. They give you the basic understanding and ability to answer questions in tests and examinations.
Easily downloadable and printable.