3 Bedroom House Plan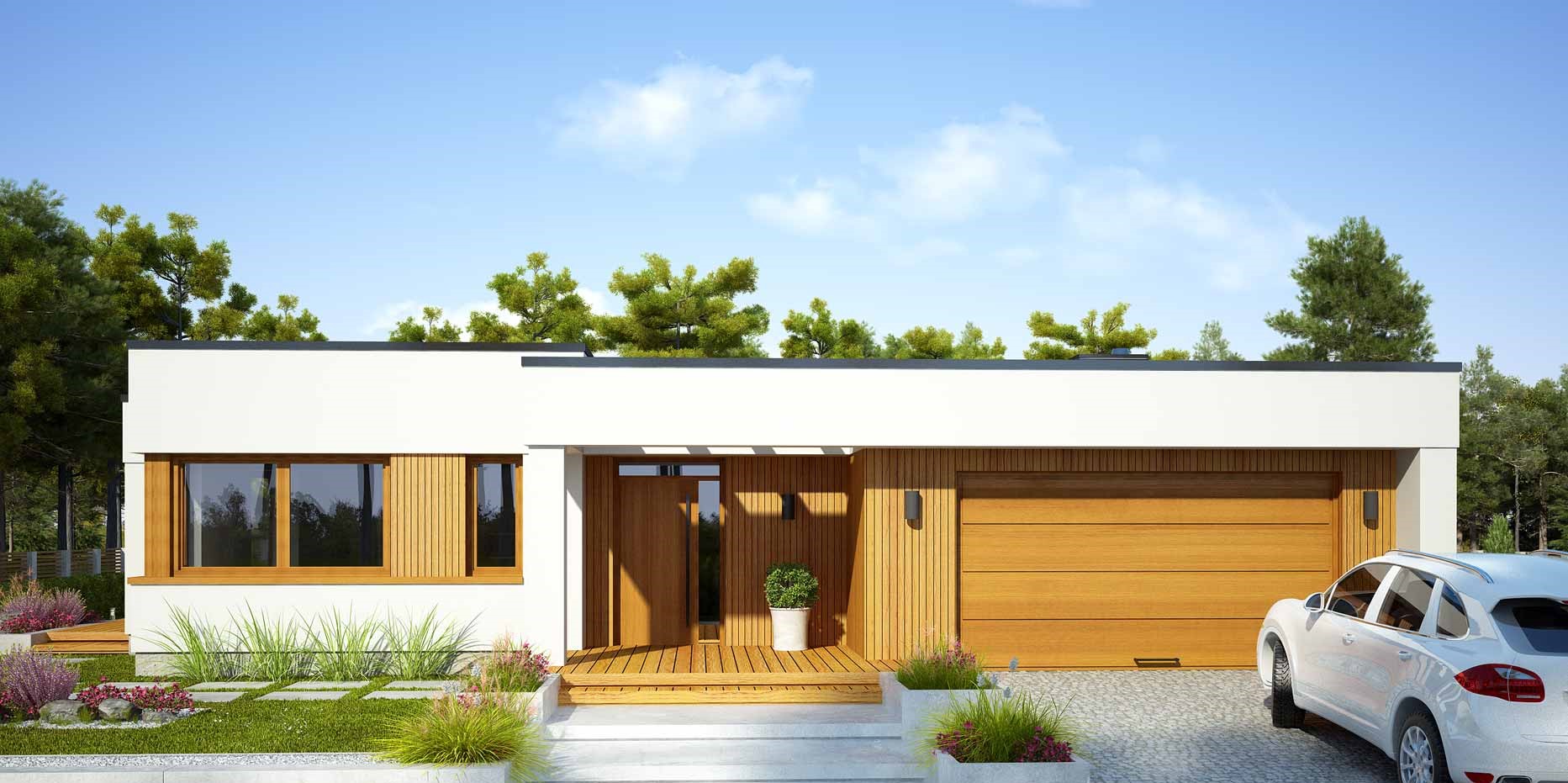 This is a modern one-story house, with an interesting shape with numerous indentations. The vestibule leading to the house has been supplemented with a wardrobe, which also serves as a lock leading to the garage.
The left wing of the house is entirely occupied by the day zone. The living room is connected spatially with the dining room and kitchen. As part of the adaptation, a small pantry can be removed and the kitchen can be enlarged.
There is a guest toilet in the hall leading to the rest of the house. In the night zone there is a shared bathroom, two rooms and a module for parents (bedroom, wardrobe and bathroom)