3 Bedroom House Plan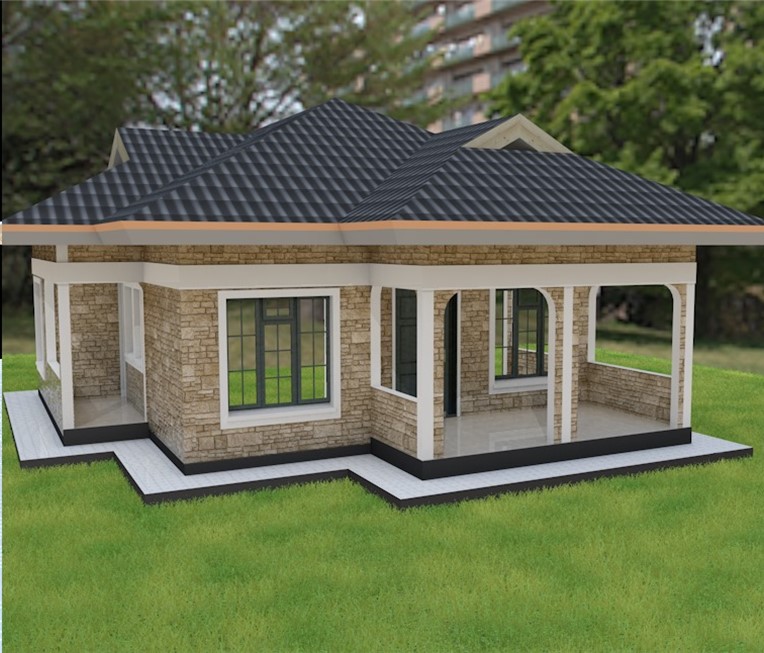 Simple 3 bedroom house plan for a medium house in Kenya and the rest of the world. It has a master ensuite bedroom, 2 bedrooms, dining, lounge and Kitchen.
It is in PDF format. Download and enjoy the picturesque of the design.
Dimensions are in Feets, inches and metres, unless otherwise stated.
All dimensions to be checked and confirmed onsite written dimensions overrides scaled dimensions.
Any discrepancy to be reported to the Architect promptly before proceeding.
If you are looking for more beautiful house plans for building your dream home, then check photos on this page: Beautiful House Designs