1 Bedroom House Plan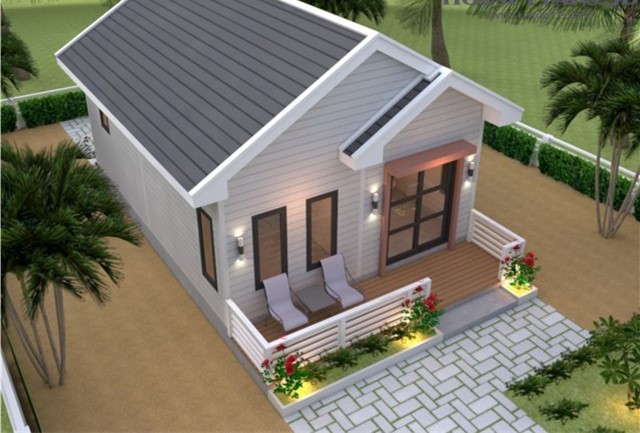 Have you realized the benefits of living in a small house? Big houses are really impressive and offer more comfort as compared to simple homes. Of course, the fact stands that everybody wants to experience living in a huge house for a lot of reasons. Sadly fall flat on our faces, not everyone can have that privilege. However, let us be contented with what we have and focus on the article featuring a modern compact home design that will fit a newly-wed couple or a family of three.
A small house can also offer us the comfort and freedom all other house types can offer. In fact, a small simple one-bedroom house design saves you money that you can expend on other necessities. Furthermore, it is easier to clean, can help build and strengthen relationships and encourages you to live a simpler life.
Download this awesome 1 bedroom house plan and enjoy the architectural views.