1 Bedroom Cottage House Plan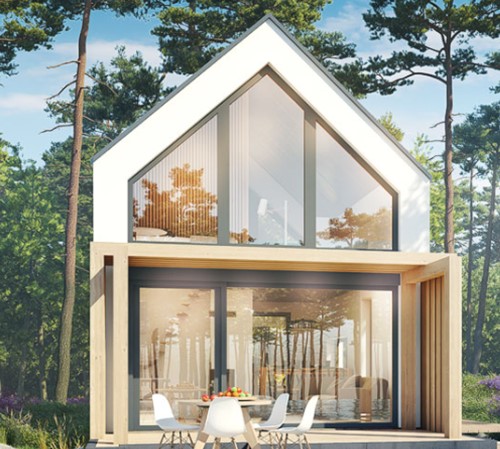 We present a project of a modern summer house with a building area of ​​up to 35 m2. It is an ideal proposition for people who value relaxation in a natural setting. The house offers a convenient application program, adapted to the needs of summer visitors, and the large glazing allows you to admire the garden in a wide view. The body has been designed in the style of a modern barn with a gable roof covered with a steel sheet with a seam joint.
The entrance area has been practically covered, and an attractive relaxation area can be arranged on the terrace with a pergola. The ground floor is a living space with sliding terrace glazing.
There is a living room with space for a comfortable sofa and armchairs, a kitchenette with a dining tabletop, and a bright bathroom with a shower.
The night zone is located on the mezzanine, where you can add comfortable beds: two 1-person and one 2-person