One Bedroom Plan/Guest House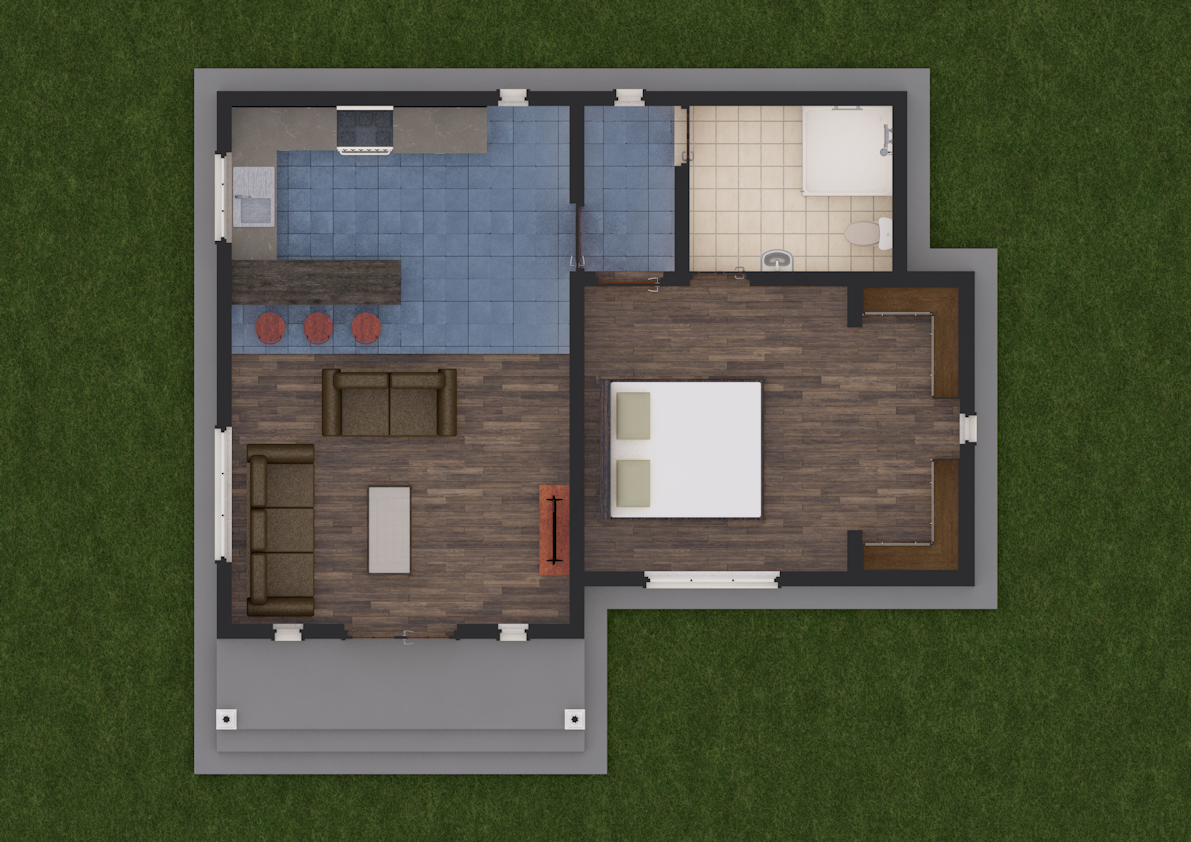 A fine One Bedroom House/Guest House plan. The floor plan features:
1. An entrance porch
2. Lounge
3. Kitchenette
4. A spacious bedroom and
5. A common washroom.
The layouts of the plan include: the floor plan, roof plan, elevations, sections, windows & door schedules and 3D rendered views.