KNEC KCSE 2019 Biology Paper 1 (with Marking Scheme)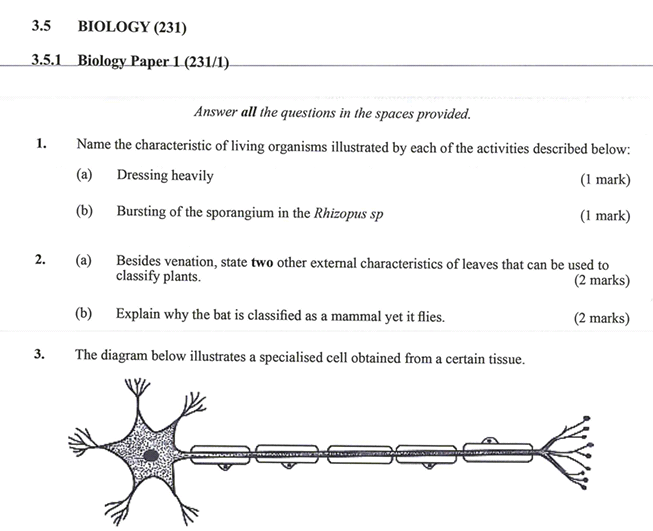 KNEC KCSE 2019 Biology Paper One past paper: This is an original Kenya Certificate of Secondary Education (KCSE) 2019 Biology paper 1 exam paper which comes with Kenya National Examinations Council (KNEC) marking scheme that has answers for all questions.
Who can use KCSE 2019 Biology Paper 1 Past Paper?
The KCSE 2019 Biology Paper 1 past paper is ideal for candidates who are about to sit for their National exams. Teachers can also use the paper for revision purposes.
The Biology KCSE 2019 paper 1 past paper comes in pdf format which is, downloadable, printable and easy to use. The first pages are the question paper itself and the second section contains it's Original KNEC marking scheme.