A Marvelous Four Bedroom Maisonette House Plan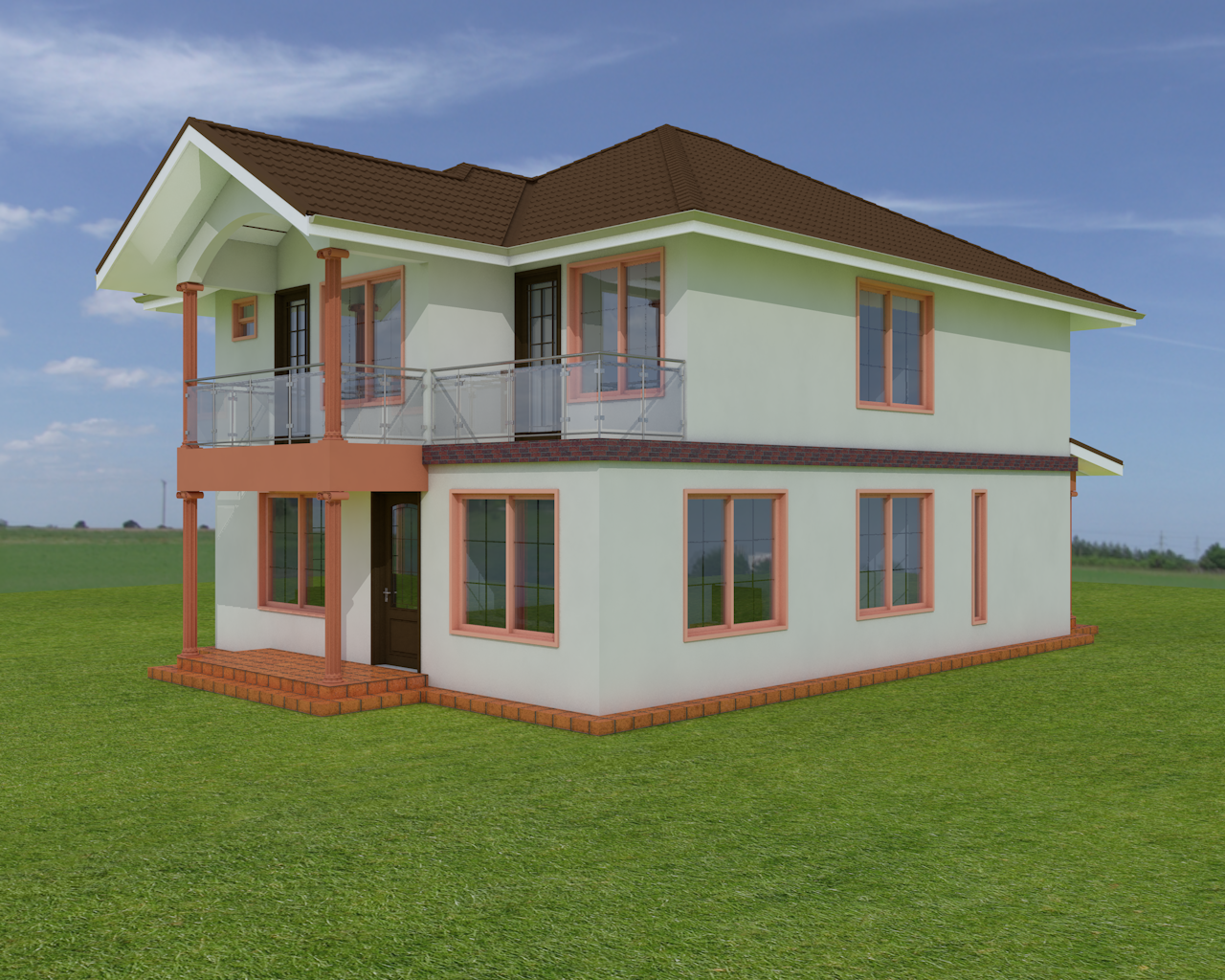 This is a marvelous four bedroom maisonette.
The first floor comprises of:
1. An entrance porch
2. Lounge
3. Kitchen leading to a lanai
4. Dining
5. One bedroom and a common washroom under the stairs.
First floor encompasses a family room leading to a terrace, office, masters bedroom with a walk-in closet and a balcony and two bedrooms sharing a common washroom.
The layouts of the plan include: the floor plan, roof plan, elevations, sections, doors and windows schedules and 3D rendered views.