4 Bedroom Maisonette House Plan with Hidden Roof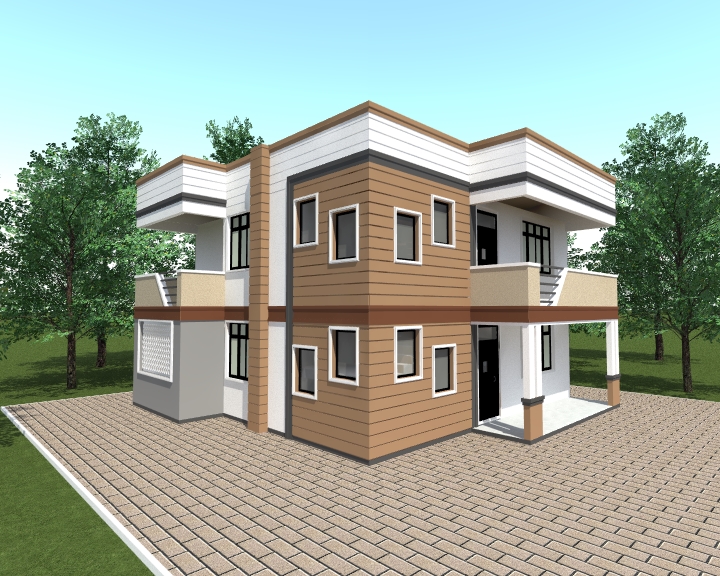 This is a 2 story 4 bedroom residential maisonette design. It occupies a 10.6m by 10.65m space. The features are listed below:
GROUND FLOOR;
Spacious lounge, dining room, spacious open plan kitchen, 1 bedroom/the guest room, 1 shower, 1 toilet, laundry room with backyard access
FIRST FLOOR;
2 spacious common bedrooms, ensuite master bedroom, front and rear balcony, 1common bathroom and 1 common toilet.
The plan is in PDF format
Plan to be read in conjunction with other relevant documents