4 Bedroom House Plan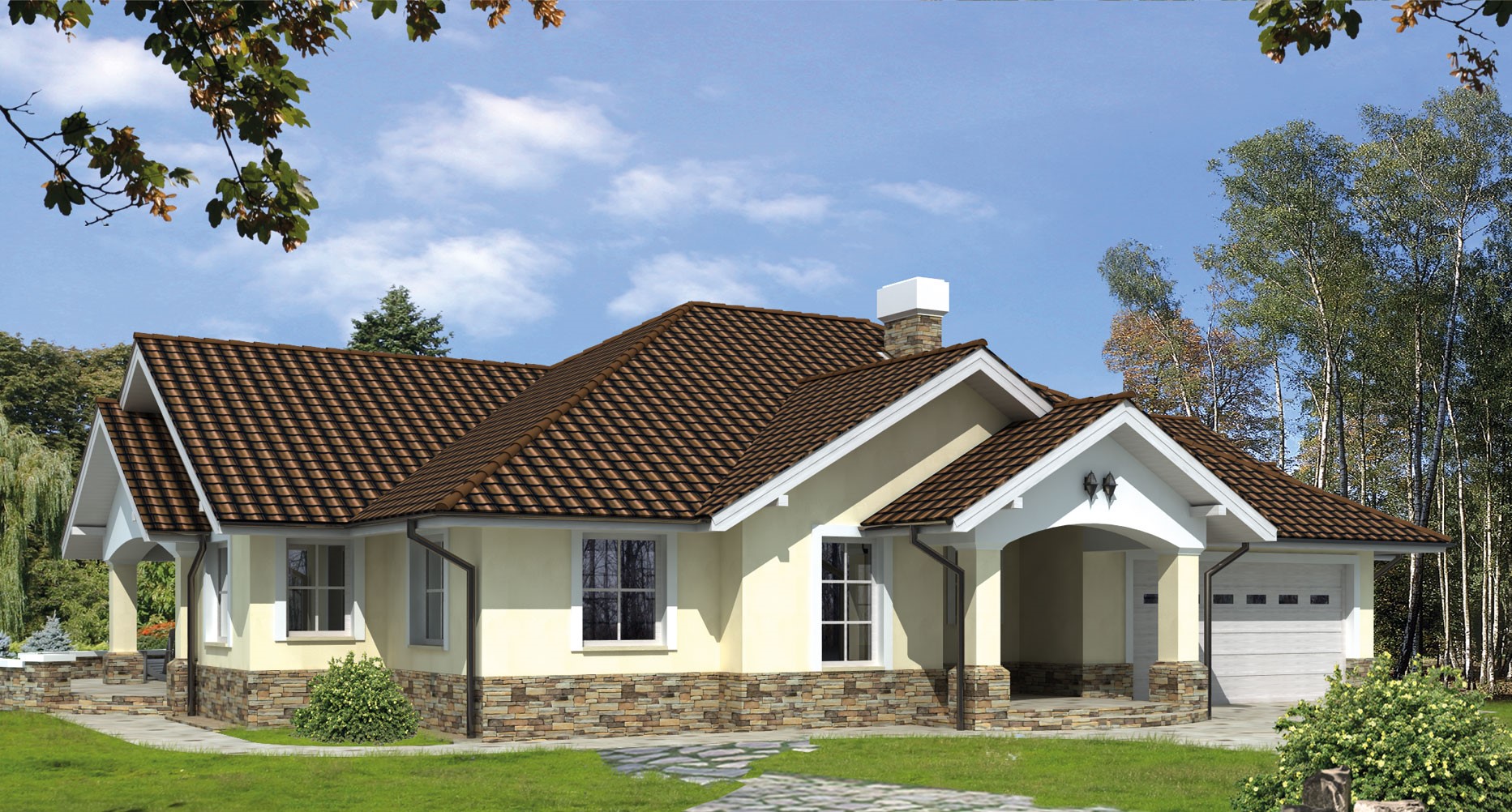 The spacious residence of this 4 bedroom  house design, is a perfect combination of modern form and comfort. This 4 bedroom house with a double garage is dedicated to a family of 4-5. In the public area there is a spacious hall, a living room high up to the roof, a dining room, a kitchen, a bathroom and a study.
The corridor serving as a dressing room, two bedrooms with a shared bathroom and an additional bedroom with its own bathroom and dressing room are located in an isolated private part.
The house also has a utility room (boiler room + laundry room) and a  fourth bedroom. The attraction of the house may become a spacious attic, which can be adapted to a multifunctional mezzanine, open to the living room.