3 Bedroom House plan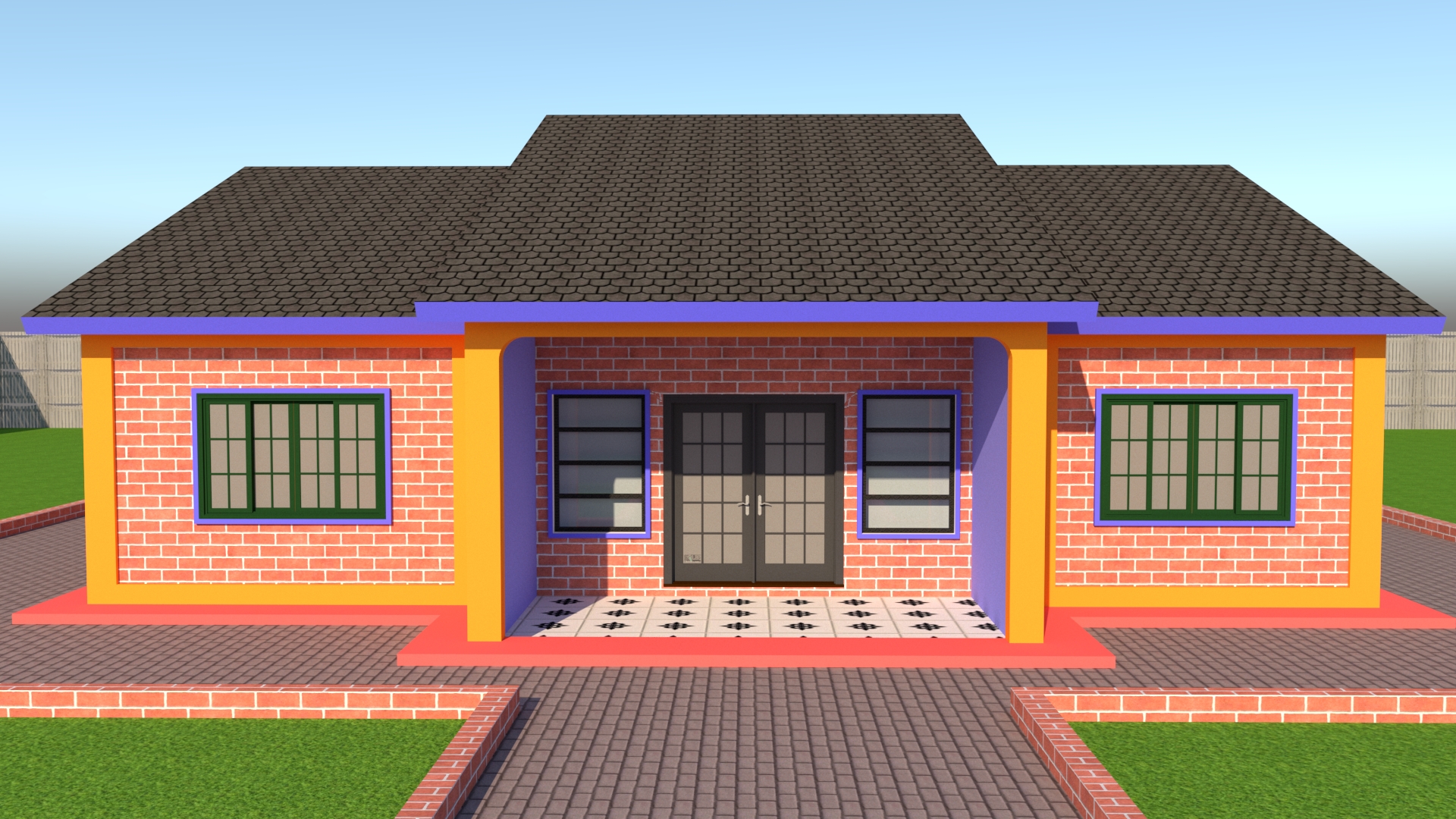 This is a low cost 3 bedroom house with simple roofing. The 3 bedroom house plan features;
1) A master bedroom.
2) Two other bedrooms.
3) A kitchen with store.
4) A dining room and living room.
5) A washroom and Shower.
The three bedroom house full detailed plan comes with;
a) A floor plan of the house showing room arrangement and the dimensions of each room.
b) Elevations of the house from all the sides. Elevations give detail of how the house will look from all the four sides. That's the back, front and the other two sides.
c) A section cut of the house giving more detail of the house by showing how the house would appear with things such as tables and chairs placed.
d) Window and door details. The window and door details show the dimensions for the windows and doors and the number of windows and doors needed for the house.
e) Roofing detail. The roofing detail shows how the roof should look on the house.