3 Bedroom House Plan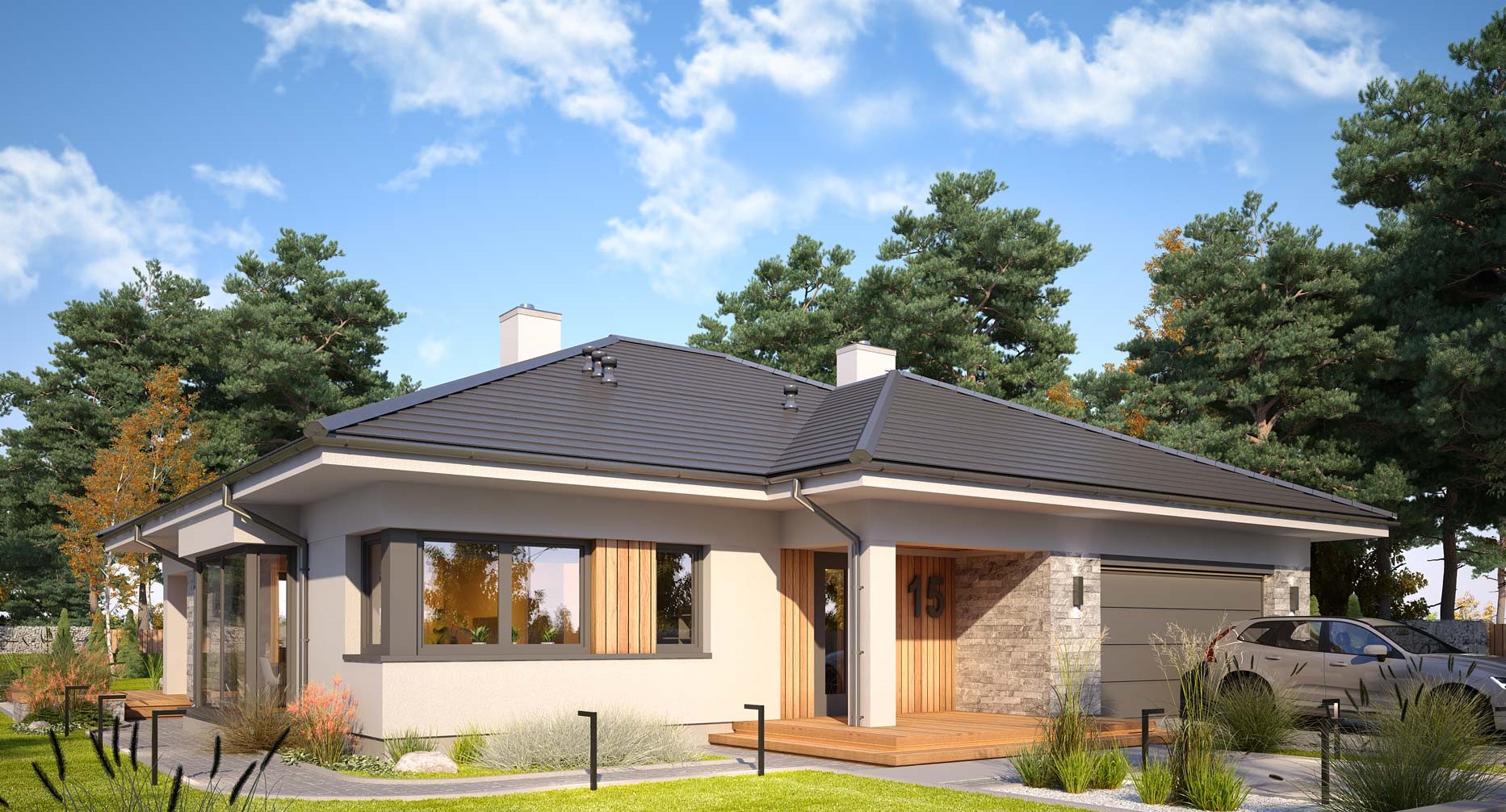 This is a one-story house with a precisely laid out usable area. The classic shape and finish of the façade guarantee a timeless style. An adjustable vestibule, with space for a large wardrobe, has been enlarged by a dressing room, which is also a link with a two-garage garage and a boiler room.
There is a separate toilet just behind the vestibule. The left wing of the house is an open day zone with a large, glazed bay in the center. In the night zone, the architects designed a shared bathroom, laundry room, two rooms for children and a comfortable module for parents, including a bedroom, a wardrobe and a private bathroom. Each of the rooms has a direct exit to the terrace.