University Chemistry Education Examination 3rd Year 2021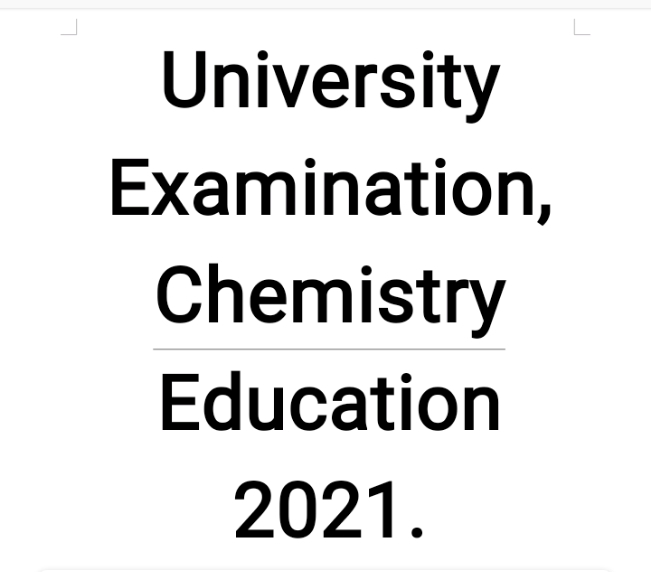 Chemistry of Education is an original examimation paper done by third year students at the semester one in 2021.The unit is offered in the university to chemistry students pursuing Bachelor of Education.
The unit aims at assisting a learner identify the approaches and methodologies used in teaching chemistry. This is to assist him/her to become a reliable teacher in teaching profession.
Learners preparing to teach chemistry in secondary schools can download this question paper to help them identify the main examined questions.