Maranda High Form 4 Agriculture Paper 2 (End Term 1, 2019)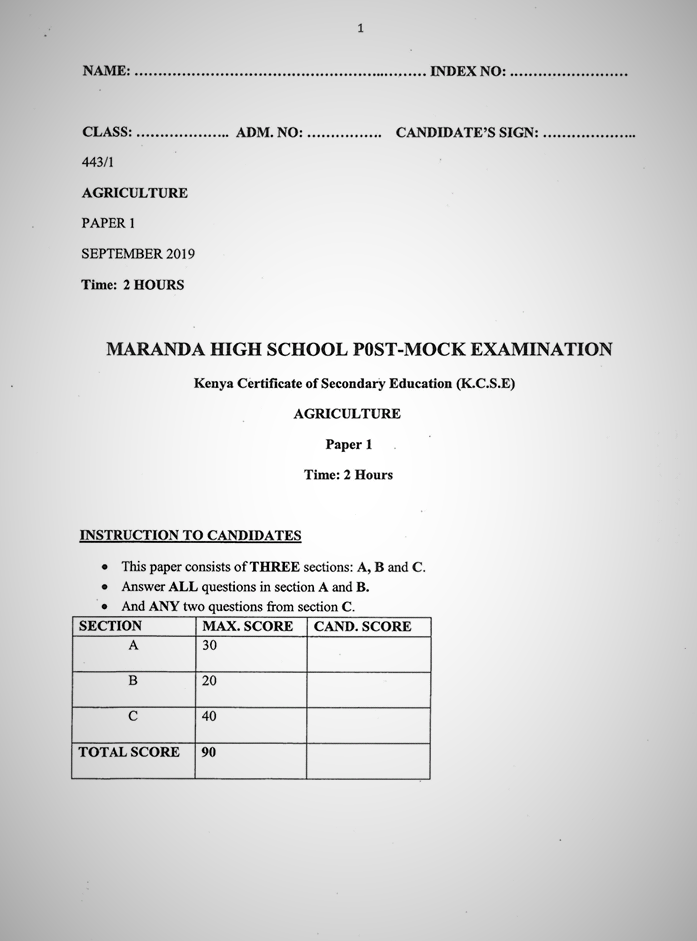 Maranda high School End of Term One exams 2019 past papers are now available; Agriculture Paper Two:
This is an original Maranda High School End of term one 2019 exam which was done this Term,it comes with a marking scheme that has answers for all questions. This exam paper is ideal for candidates who are preparing to sit for their end year KCSE exams 2019. Teachers can also use them for revision purposes.
File Details
Format: pdf
Number of Pages: 24