Two Bedroom House Plan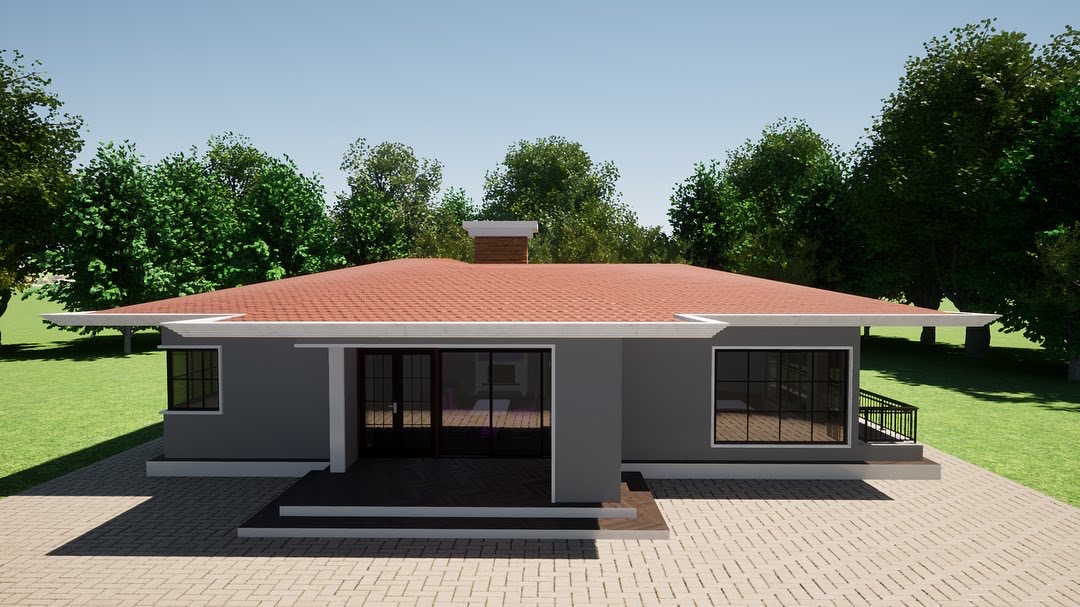 This two bedroom house design consists of the following:
Spacious lounge
Dining area
Open kitchen
Rare porch
Fireplace
Master en-suite with a terrace
Bedroom two en-suite
Low roof
This country side house style is mostly fit for the cold areas because of the low roofing and the fireplace.
The plan comes in pdf format, detailed enough
Changes can be made on the layout if needed.
Contact me for more information regarding the design.