Three Bedroom Maisonette House Plan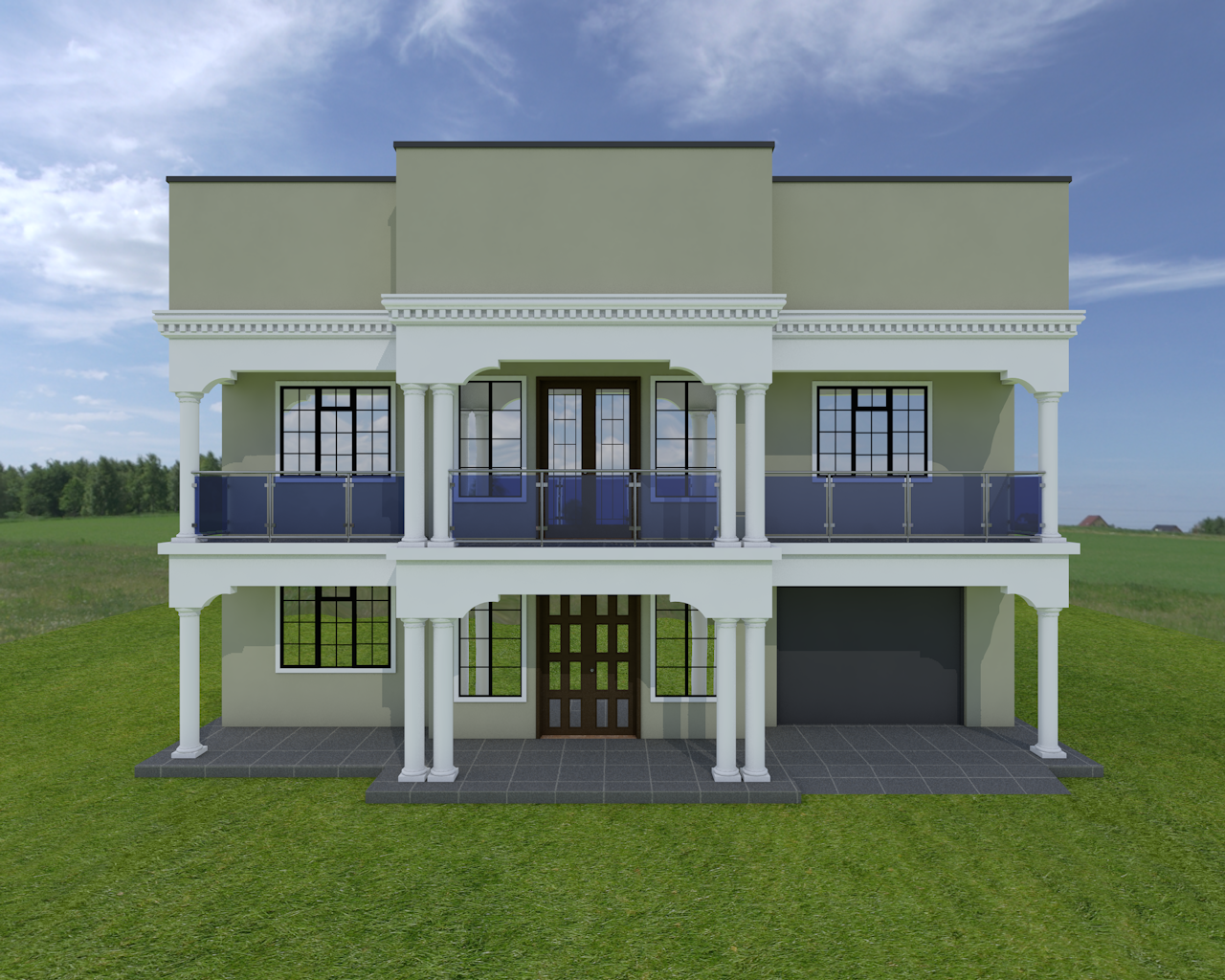 A beautiful Three Bedroom Maisonette plan (Mono-pitch roof).
The Ground Floor features:
1. An entrance porch
2. Lobby
3. Two bedrooms one being en-suite
4. A common washroom
5. One-car garage, and
6. Laundry area.
The First Floor features:
1. A living room
2.Dining
3. Kitchen with a pantry
4. Office
5. Balcony
6. A master bedroom (en-suite) with a walk-in closet.
The layouts of the plan include: the floor plans, roof plans, sections, elevations, doors and windows schedules, interior and exterior 3D rendered views.