Three Bedroom House Plan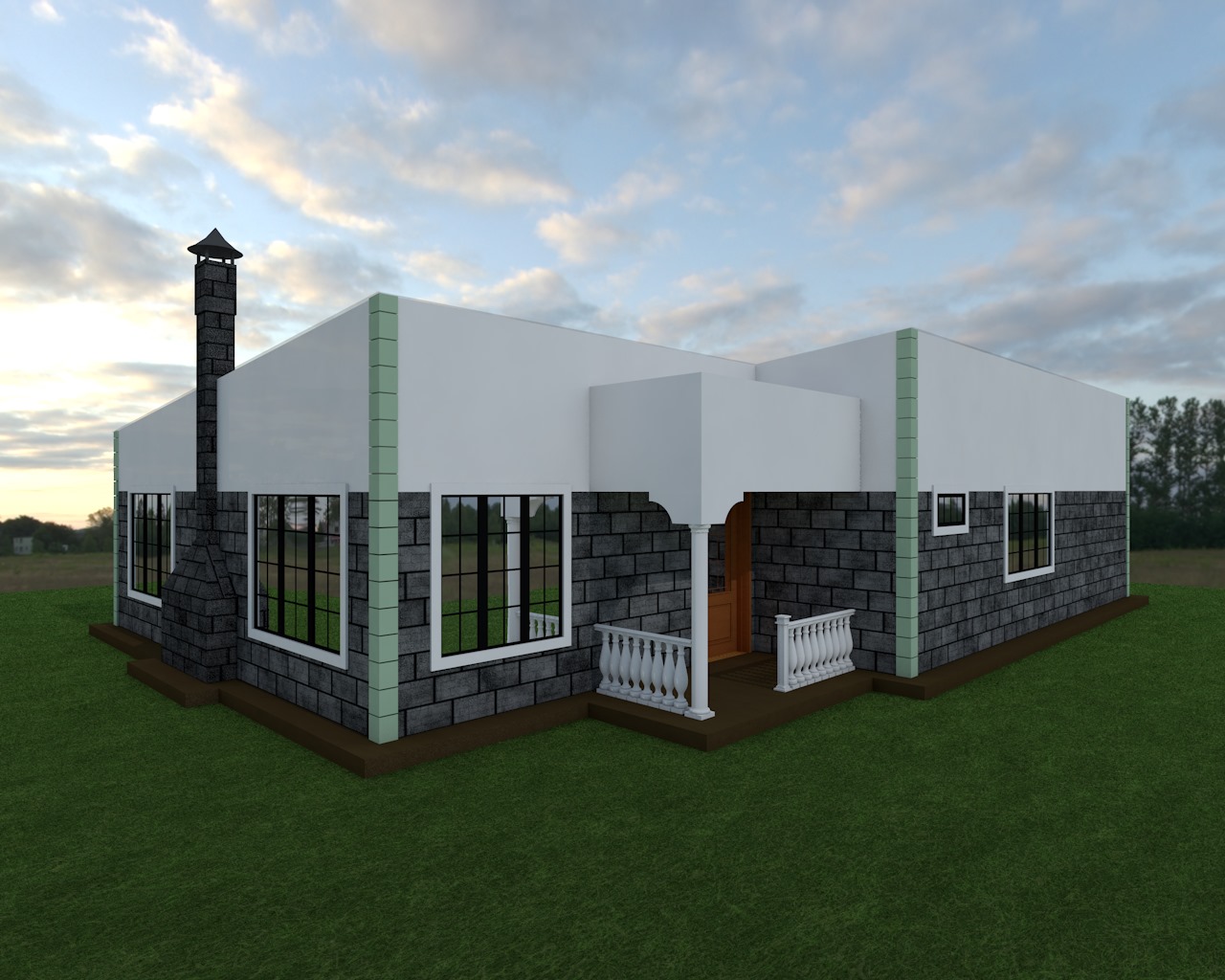 This is a modern three bedroom house plan with a mono-pitch roof. It has a floor plan encompassing:
1. A front porch
2.Large living room with a fire place to warm the house
3. Dining area
4. Kitchen
5. Pantry
6. Patio
7. Two bedrooms with wardrobes
8. Common toilet and shower room
9. A master bedroom (ensuite) with a walk-in closet.