School Management System in Kenya (Php Code)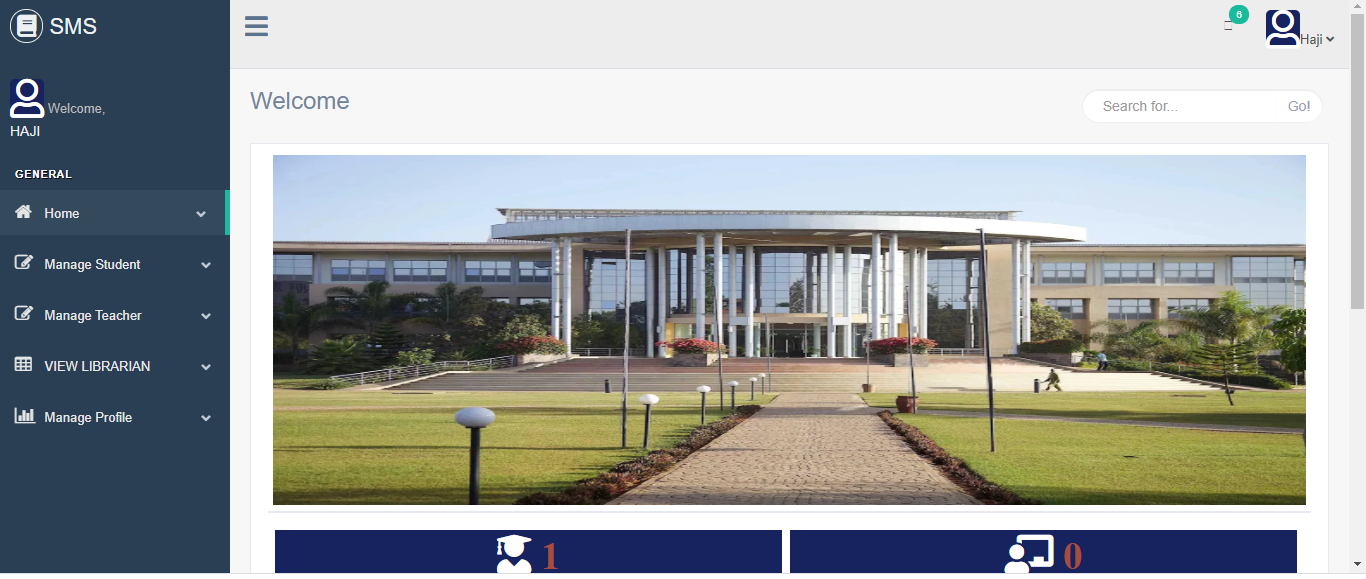 School Management System is a is a complete school management software designed to automate a school's diverse operations from classes, exams to school events calendar. This school software has a powerful online community to bring parents, teachers and students on a common interactive platform
This project is unique in its choice of design, reusable code and its simplicity. The project has been tested on mobile view, tabs and pc and it's the most responsive you can get. Database integration has been simplified for you with a database folder uploaded into the project.
How it Works
All you have to do is open xamp myphpadmin tool and import the database file attached in the database folder and your project Is up and running
Once you are logged in You can perform all admin operation like registration of student with their details, you can update a student record, search for student record and delete a student record from the database, all this in a user friendly dashboard where you can manage students, teacher, librarian. You can also update your admin credentials, and can seamlessly log out where your name will appear on the top right of the dashboard. Click the name and it will show you the logout button.
In case of any difficulties contact us through our email: batrudin10@gmail.com.
SOFTWARE REQUIRED: XAMP – FREE
ANY OPERATING SYSTEM
ADMIN: LOGIN PAGE
USERNAME: admin
Password: admin123
Thank you.
NOTICE: please contact batrudin10@gmail.com for any inquiries on how to install before you buy.