Php and Mysqli Image and Text uploading template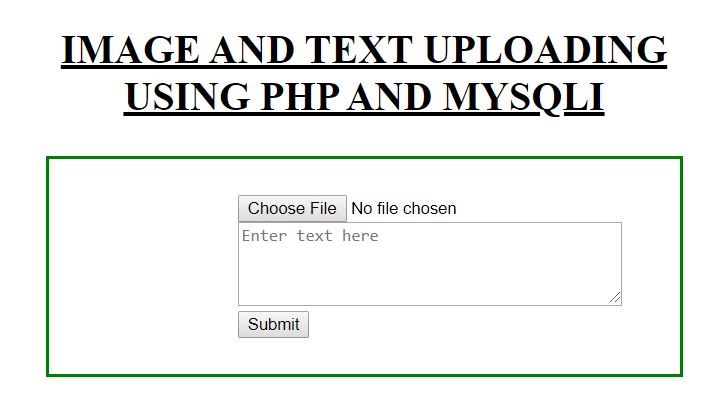 This is a Php7 and MYSQLi based program for uploading image and text and storing them in a database.Its a simple program built with html/css and Php7. A sample database has also been included for simplicity yours is only to upload the folder and exporting the ready made database to your PhpAdmin.
Before uploading,make sure you change the connection settings i.e server name,password and username. In case of any problem feel free to contact me using the details provided in the files comments..