New PP1 CBC Report Card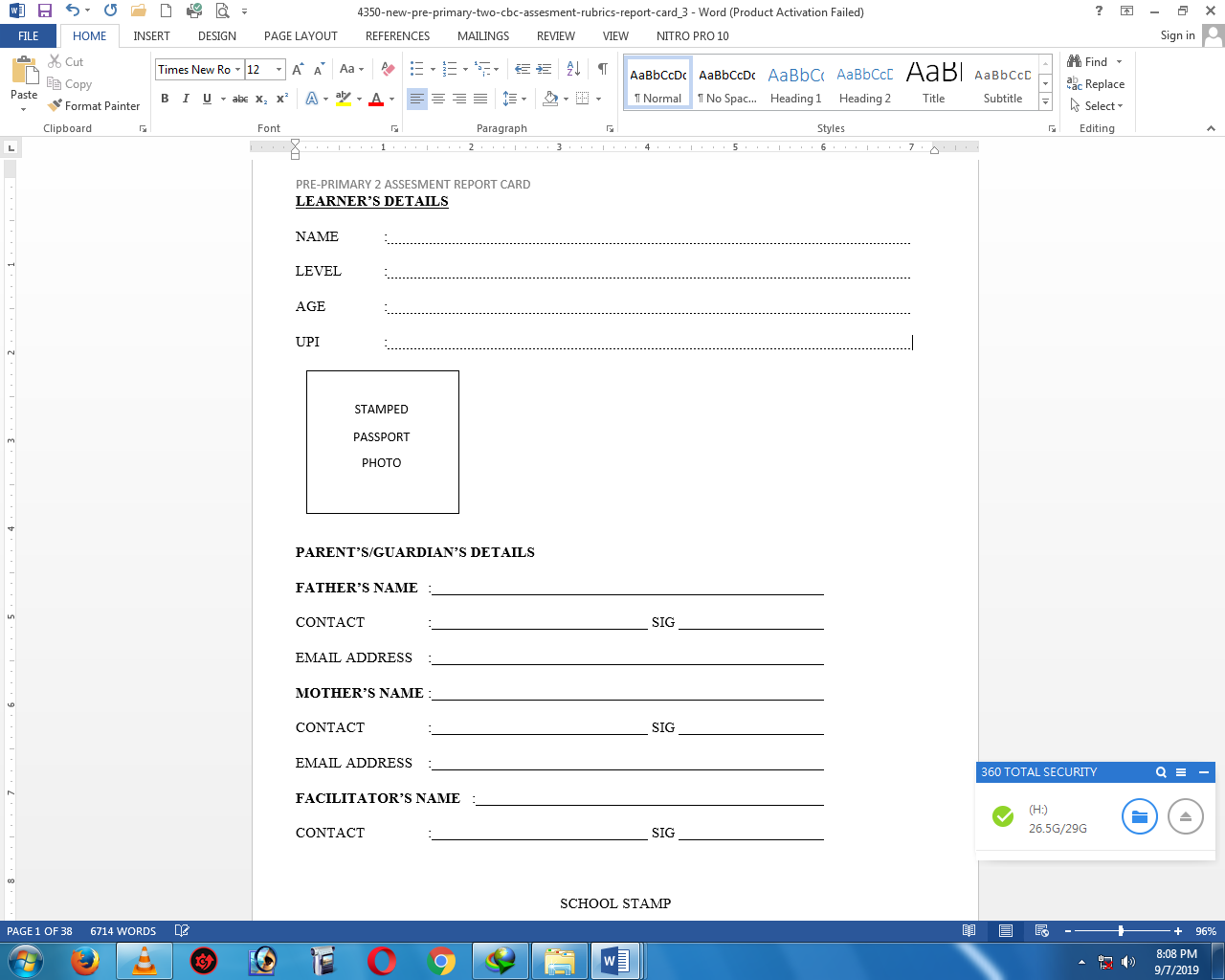 An easy to fill report card for assessment subjects covered plus their strands and sub-strand. Your work is just to tick as per the expectation.This is for PP1 and it is adapted as per the topics in PP1 syllabus. At the end their is an exam assessment and recording sheet for each term.
Contains all the content needed.