KNEC KCSE 2018 CRE Paper 1 and 2 Combined with Answers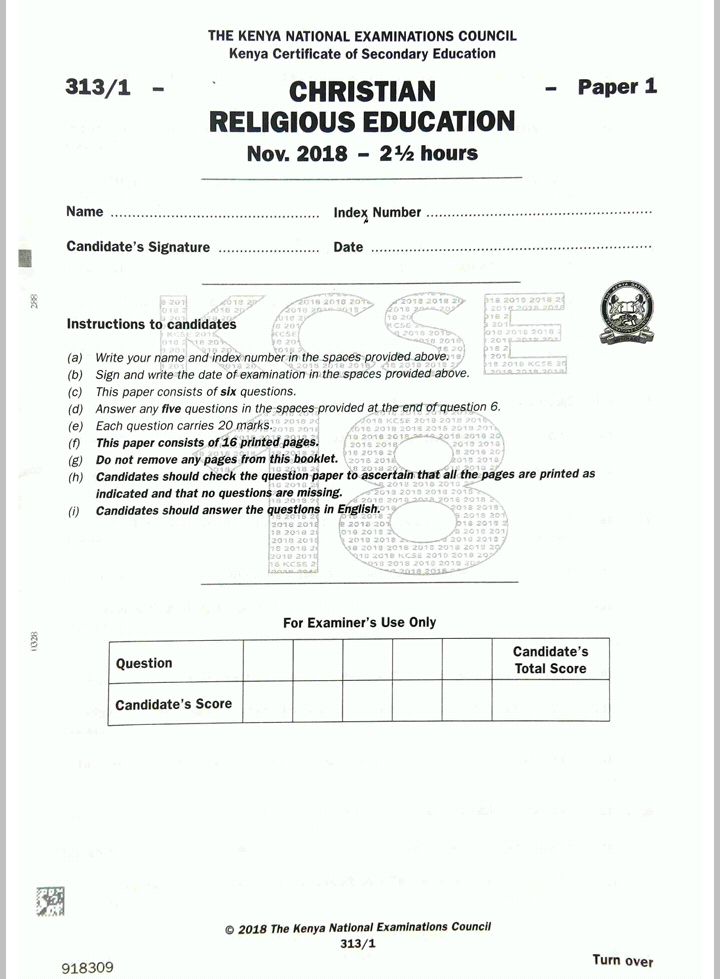 CRE Paper one and two KCSE past papers: This is an original Kenya Certificate of Secondary Education (KCSE) 2018 CRE paper 1 and 2 exam paper which comes with Kenya National Examinations Council (KNEC) marking scheme that has answers for all questions.
Who can use KCSE 2018 CRE Paper 1 and 2 Revision Paper?
The KCSE CRE 1 & 2 past papers are ideal for candidates who are about to sit for their exams. Teachers can also use them for revision purposes.
Past Paper File Details
Size: 6.44 mb
Format: pdf
Number of Pages:  17