KRA Corporate Tax Returns filing Excel error (Solution)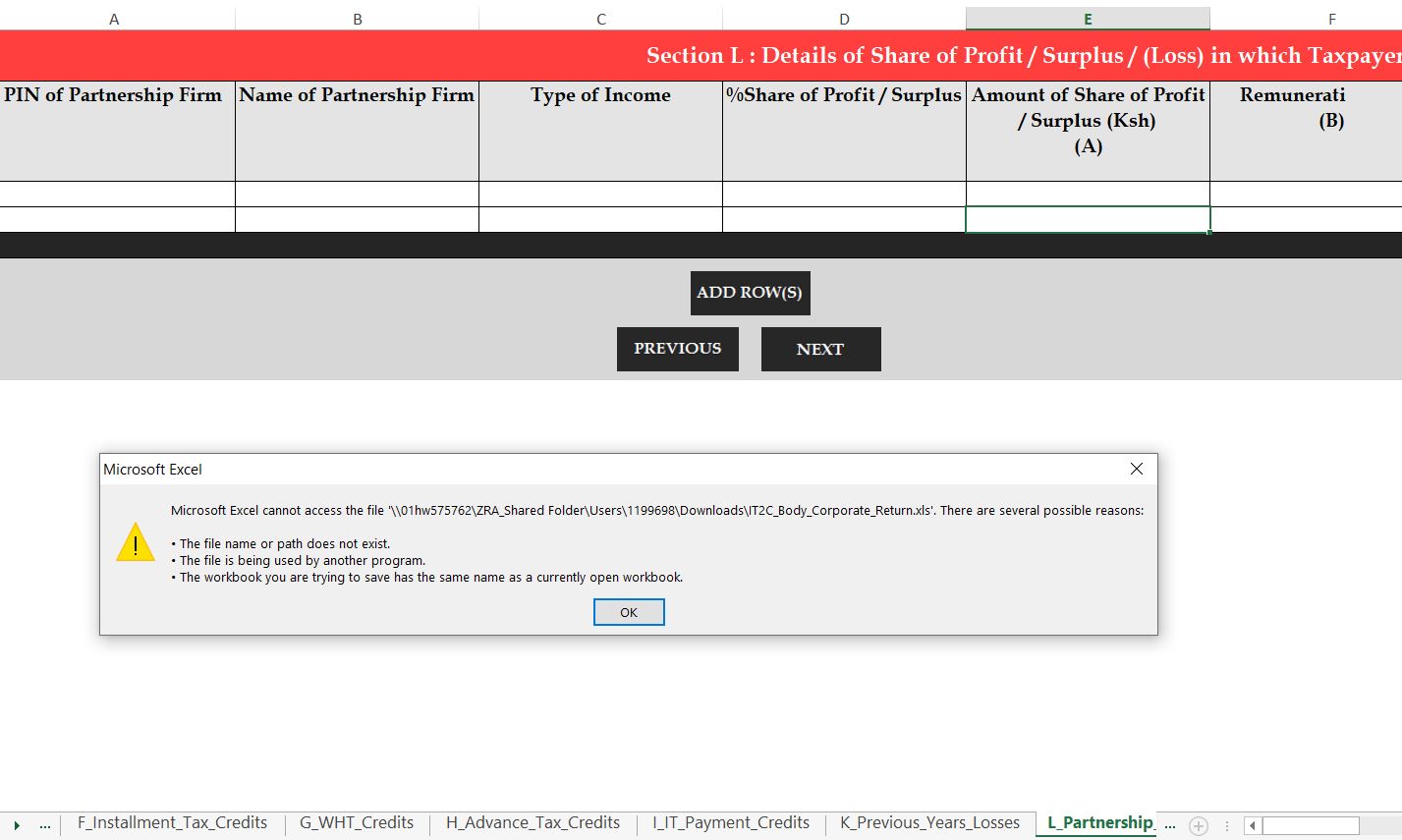 This is a simple procedure on to how solve the Microsoft excel error "Sorry, we couldn't find…" or "Microsoft Excel cannot access file…." when you click Next in Section L of the  KRA excel document (IT2C_Body_Corporate_Return.xls).
That is the only solution that you will find in pdf format when you pay.
Don't pay if you are looking for any other kra tax filing error not related to the one we have mentioned above.