KNEC KCSE 2006-2014 Islamic Religious Education PP1 Past Papers Combined with Marking Schemes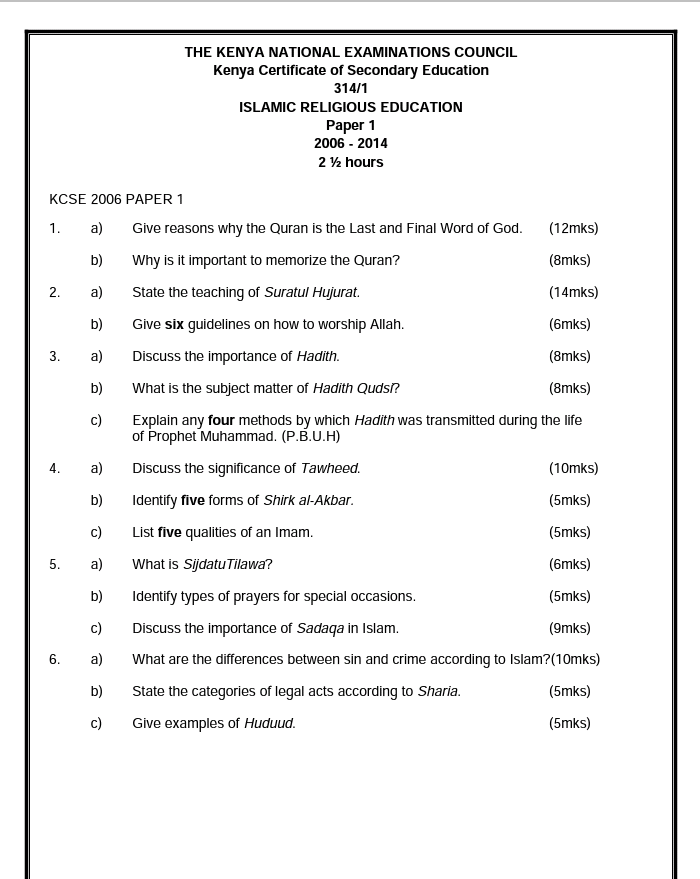 KNEC KCSE Islamic Religious Education Paper 1, 2006-2014 are comprehensive high quality with original marking scheme from KNEC and start revising for your upcoming National examinations.
The Islamic paper 1 revision papers comes in pdf format printable, downloadable and are easy to use. The first pages are for the question paper itself and the second part contain marking scheme.