KCSE Islamic Paper 2, 2018 with Marking Scheme (Answers)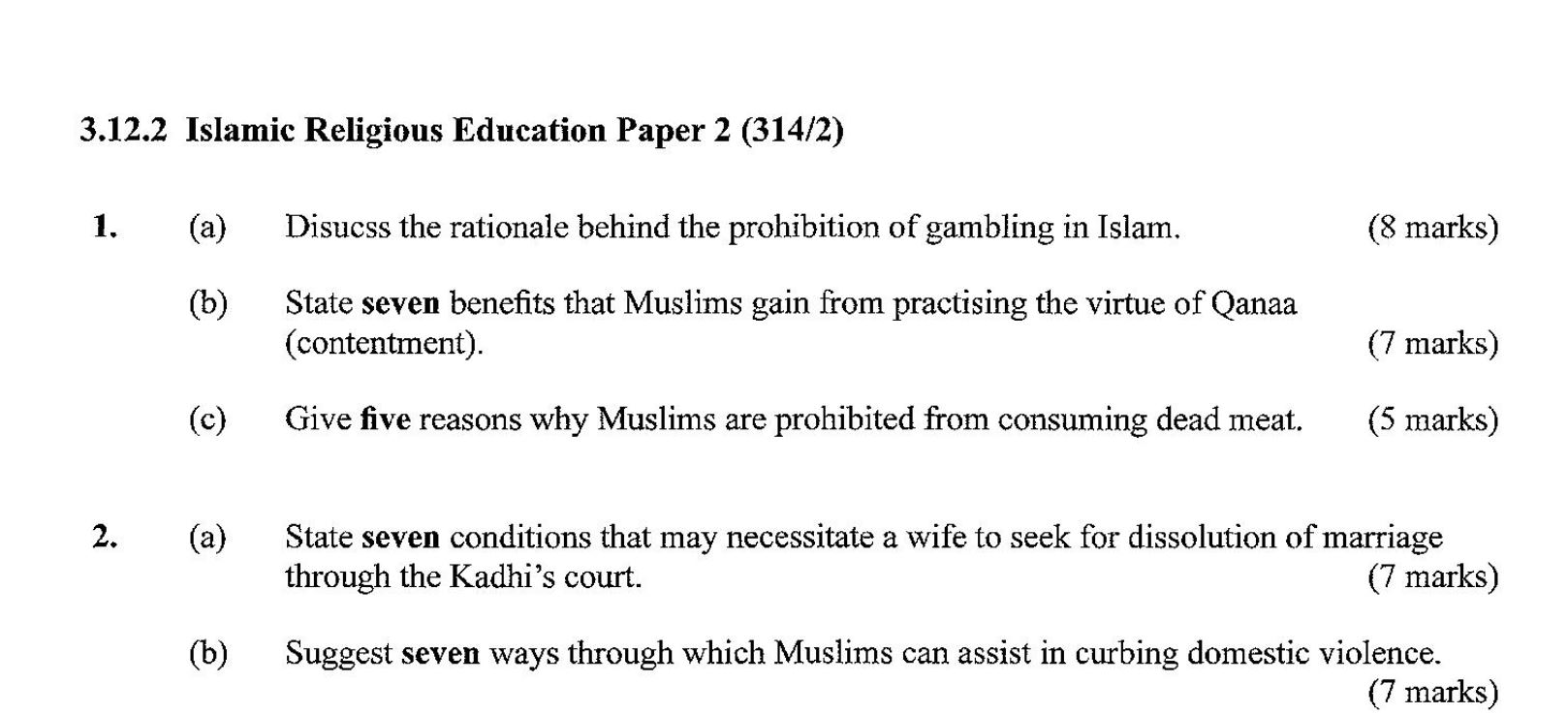 Download KCSE Islamic Religious Education Paper 2, 2018 with original marking scheme from KNEC and start revising for your upcoming National examinations.
The Islamic paper 2 revision paper comes in pdf format. The first pages are for the question paper itself and the second part contain marking scheme.