Four Bedroom Bungalow House Design in Kenya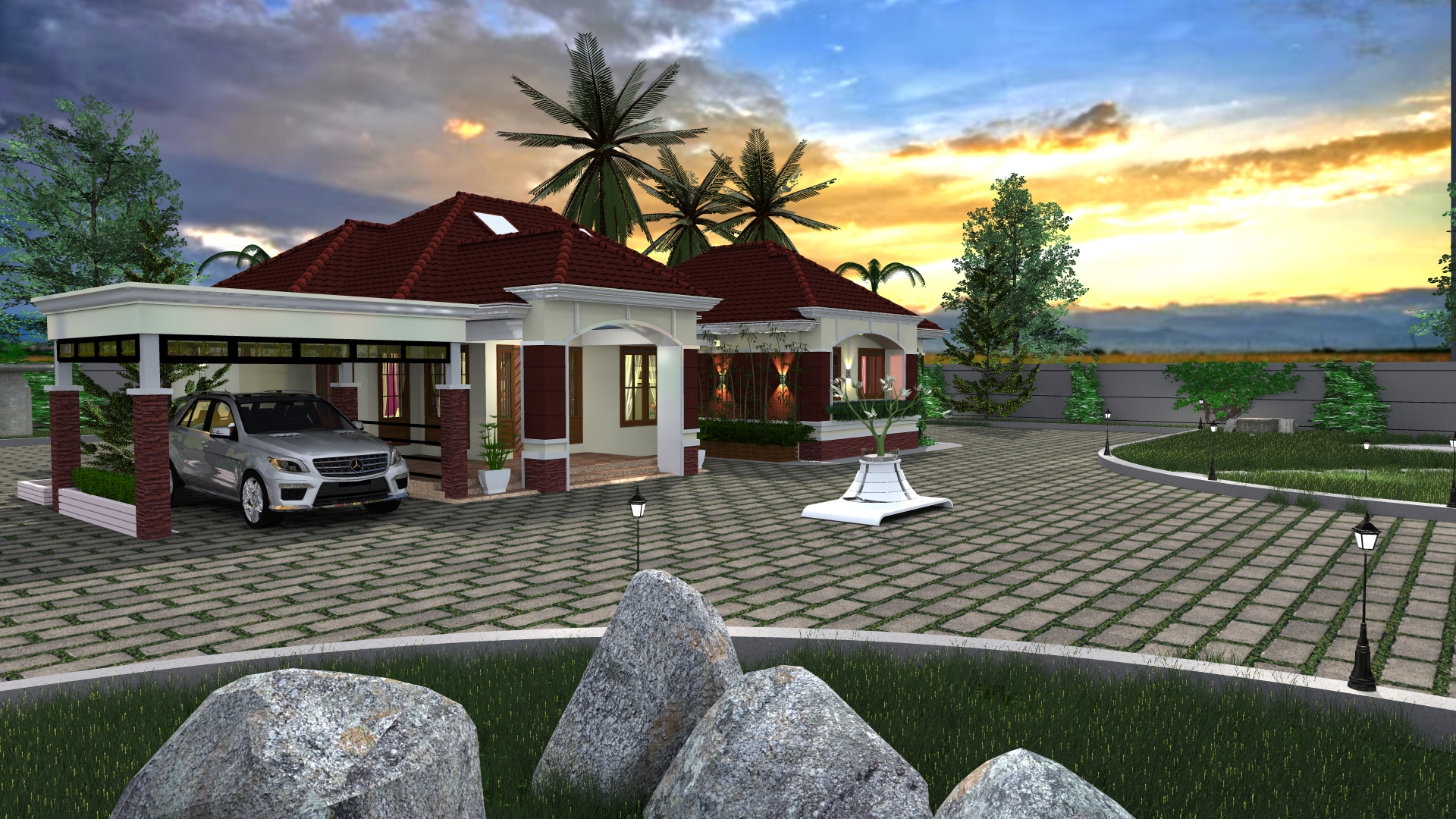 This contemporary 4 bedroom house design was designed to achieve modern aesthetic features, economy of space including cost effective measures.
It has got;
a spacious Living room(12 seater).
Dining area
Kitchen
Master Bedroom Ensuite
Cloak room
3 separate bedrooms.
Architectural Notes
All works to be carried out in accordance with Local Authority regulations.
Dimensions are to be read and not to be scaled off the drawing.
All walls below 200mm to be reinforced with hoop iron at every alternative course
Provide damp proof course under all walls (DPC)
P.V.indicates permanent ventilation
The attached file comes with Exterior and interior design for visualization purposes.