CRE FORM 1-4 NOTES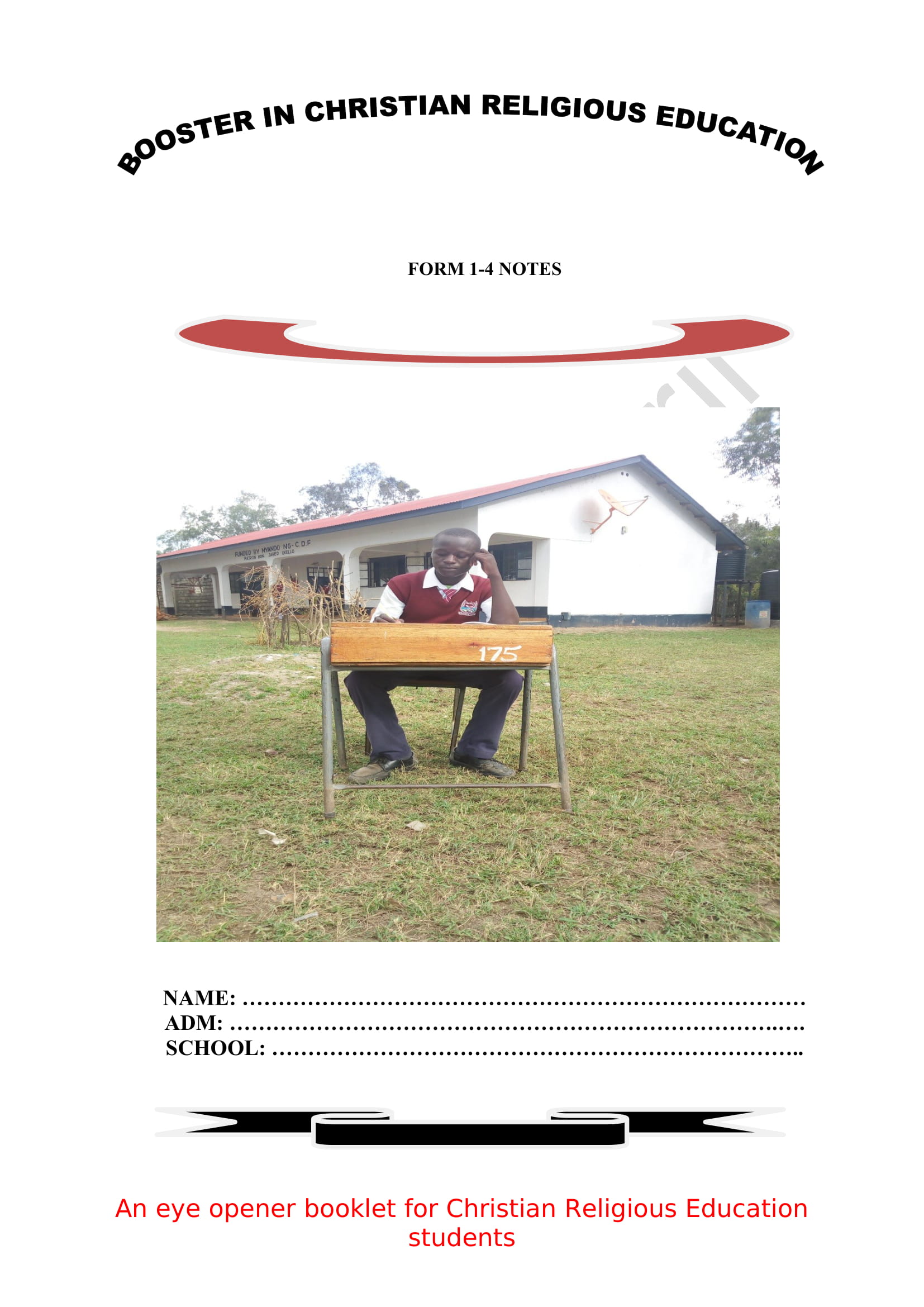 Secondary CRE notes for teachers and students.
These notes are in PDF format.
They are all about christian religious education
These notes contain whole syllabus from 1 one to form 4.
They have notes about creation, God's relationship with mankind, parables, biblical prophets and their teachings,cultural and religious teaching and others topics that are taught in CRE classes.