Clinical Officers Council (COC) Exam Past Paper 2016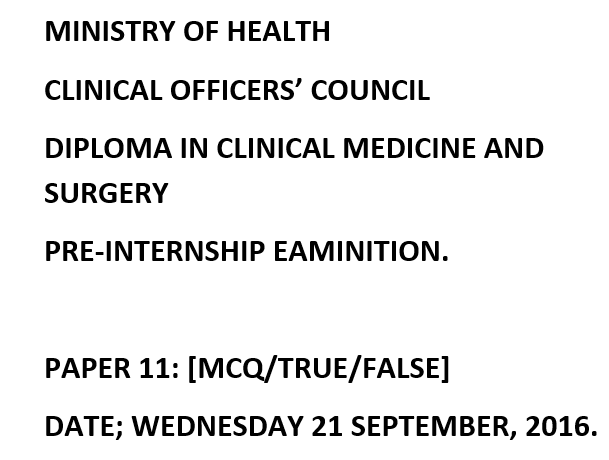 This is Clinical Officers Council examinations (Pre-internship examination) Paper 2. of September 2016. It is suitable for those revising for their COC exams and Clinical medicine and surgery diploma students.
It consists of MCQ and True & False questions. It has 2 sections section A and section B. Section A is MCQ whereby you choose only one correct response and Section B consists of True/False questions.
This paper does not come with answers. It is in word format.