A Five Bedroom Maisonette Plan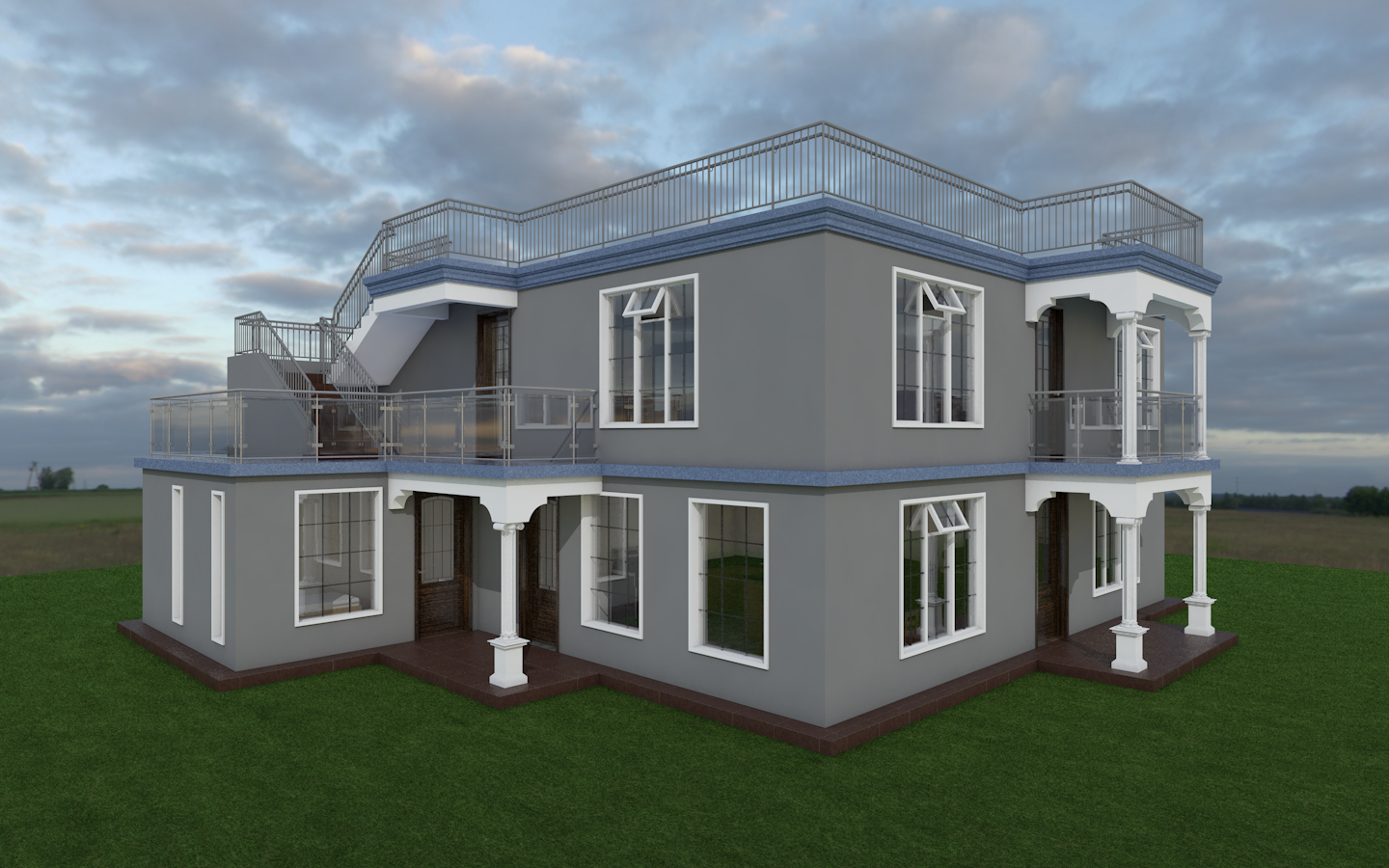 An accommodative Five Bedroom Maisonette Plan.
The Ground floor  features:
1. An entry porch
2. Lounge
3. Dinning
4. Kitchenette
5. Two bedrooms one en-suite and the other sharing a common washroom, rear porch and an SQ (en-suite). The first floor features: a family room, master bedroom  with a walk-in closet, master bathroom, an extra bedroom (en-suite), a common bathroom and terrace. There is also a roof top terrace which can be accessed from the first floor.
The layouts of the plan include: the floor plans, roof plan, elevations, sections, doors and windows schedules and 3D rendered views.