4 Bedroom Villa House Plan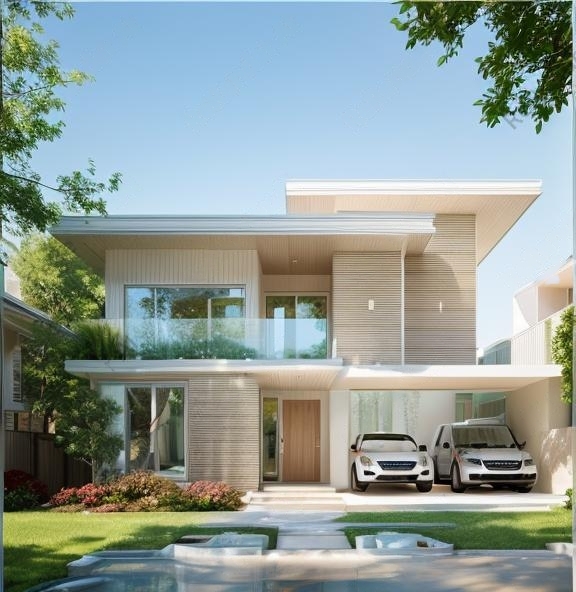 This is a 4 bedroom luxury villa design plan containing 2 floors.
The ground floor contains;
Porch
Two car parking
Foyer
Office
Power room
Living room
Patio
Dining room
Open kitchen
Wet kitchen
Jacuzzi
Maids bedroom
Utility room
Service room
Laundry room
The second floor contains;
Master bedroom en suite connected to balcony
Bedroom 1
Bedroom 2
Family hall
Plan layout contains detailed floor plans, elevations, sections, ceiling plans, electrical plan, plumbing plan, cold water plan, roof detail plan, column details and schedules.
This design has all the design details and is ready to build.