4 Bedroom House Plan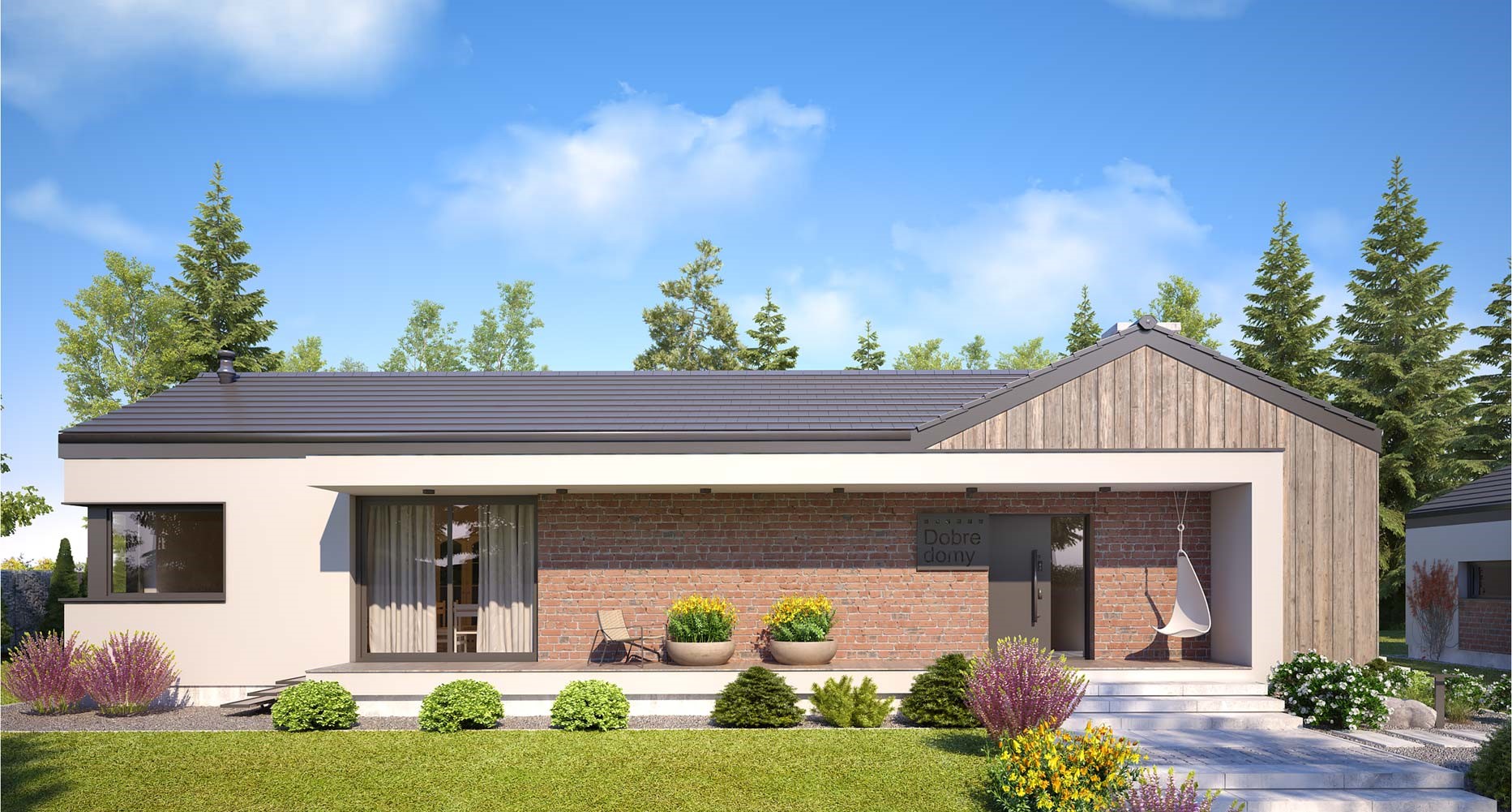 This is a project of a modern, 4-bedroom house plan that will meet the requirements of a large family. The house is ideal for a plot with an entrance from the south. The location of the living room with dining area and kitchen in the front part of the building will make the relaxation area beautifully lit and sunny.
The big advantage of this project is the double-sided fireplace, which can be used in the living room and on the partially covered terrace. In the left wing of the house there is a parents module, which consists of a bedroom with a wardrobe and a bathroom.
The right wing consists of three bedrooms and a bathroom. The project is complemented by a utility room with an independent exit to the outside of the building