4 Bedroom House Plan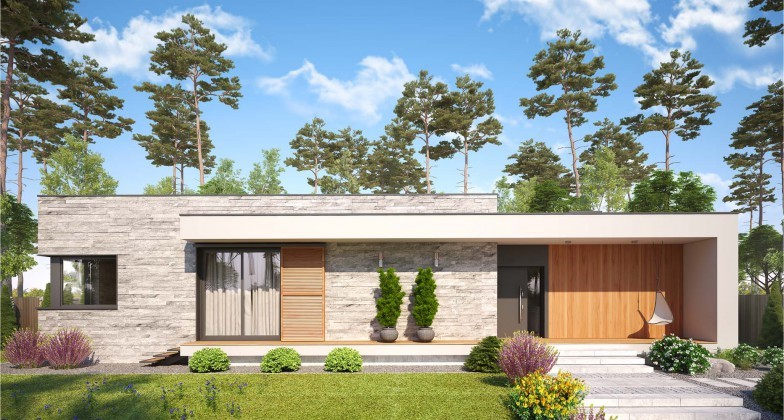 This is a beautiful and modern one-story house that will provide exceptional comfort and space for a family of 4-6 people. The lounge area was designed in the front part of the building, which is why this project is perfect for a plot with an entrance from the south.
The living room with a centrally located fireplace, dining room, and kitchen create a large, open space. Numerous glazing beautifully illuminate the interior and provide a view of the terrace and garden.
In the left wing of the house, there is a parents module, which consists of a bedroom with a wardrobe and a bathroom. The right wing consists of three bedrooms, a bathroom, and a utility room.