4 Bedroom House Plan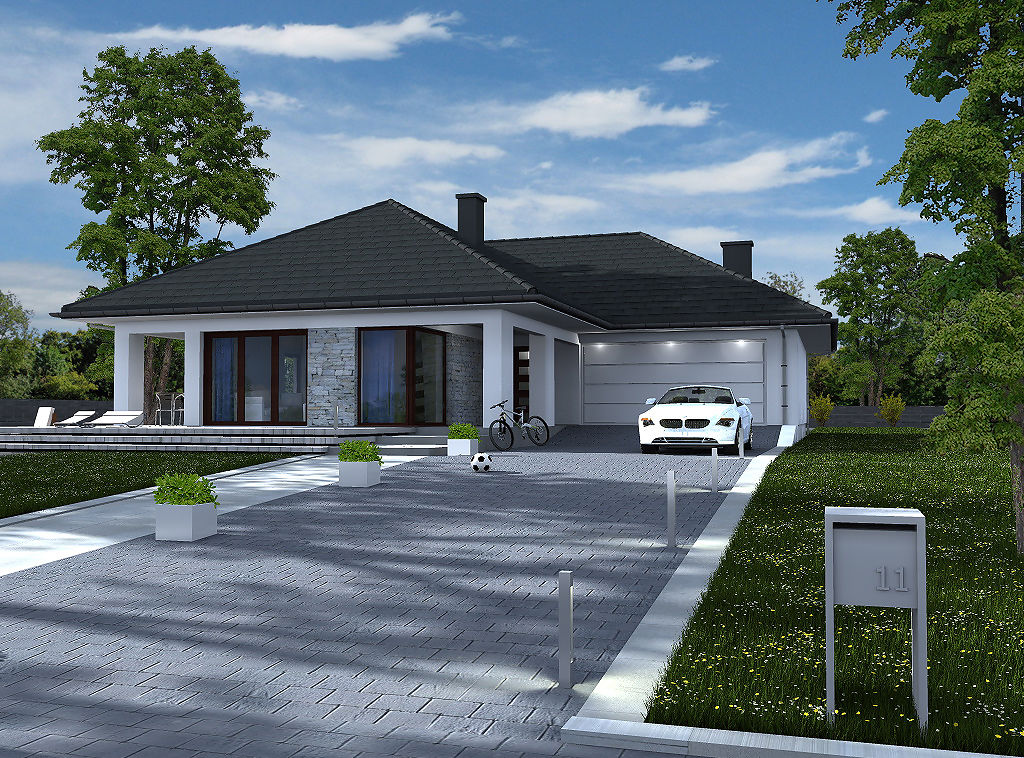 This house plan is a spacious one-story house, intended for a family of 4-6 people. The project uses a clear division into the living area (kitchen with dining room, living room and toilet) and the night area (four bedrooms with a comfortable bathroom and a laundry room).
The project due to the location of the rooms is a perfect fit for a plot with an entrance to the south side. A characteristic feature of the project is the large glazing of the front elevation, thanks to which the house not only looks very nice but also the living room and dining room are well lit.
A practical element of the house, which is worth paying attention to, is a covered terrace and a covered entrance to the house