4 Bedroom House Plan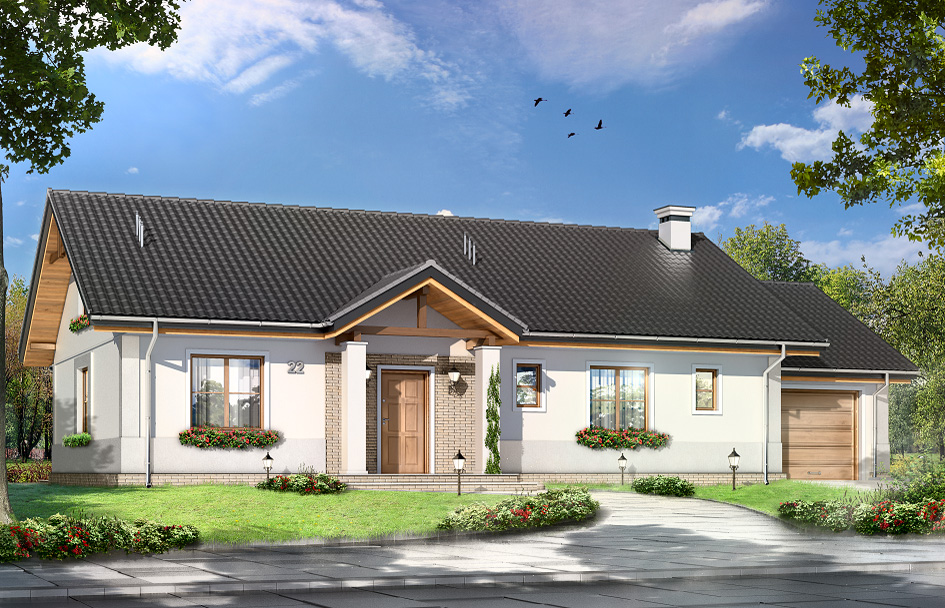 This house plan is a convenient, one-story house for a family of 4 – 6 people, with very toned-down architecture. This house plan is a combination of simplicity, modern rationality, and traditional architectural detail.
The one-story body of the building was covered by the gable roof and hide itself an additional space of attic which, after adaptation can serve as a usable attic.
Thanks to the thoughtful proportions, and additives such as front porch on small columns, and a large garden veranda, covered by a gable roof – the house Anatol is both simple, interesting, and elegant.
Inside the house, besides a spacious living room connected with a hall and kitchen, four additional rooms, a large utility room, two bathrooms, and a toilet were planned. That's enough room even for a fairly large family. Adjoined to the main body of the house garage is extended by an additional utility room.