4 Bedroom Bungalow House Plan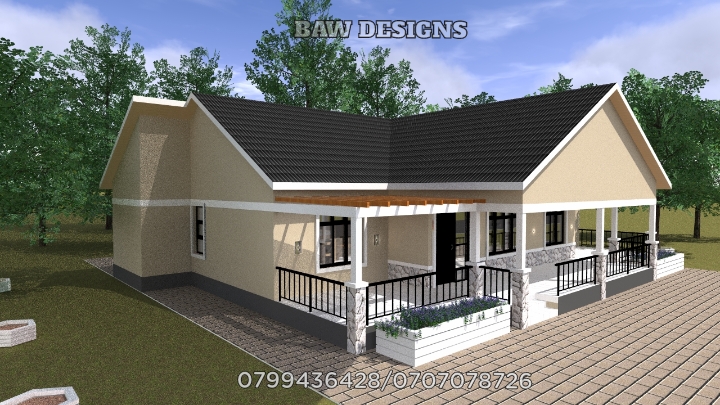 Features:
Gable roof design with lightweight concrete ceiling.
Front and rear porches
Spacious lounge open to the dining room
Spacious kitchen (open plan)
3 Regular bedrooms including 1 guest room
Common shower
Common water closet/ toilet
Wash basin area
Spacious master ensuite with closet space
Family room
Structural:
Plinth area is 205.4 square meters
Structure spans 17.35 by 14.1 meters All dimensions are in mm
-Recommended: 150 mm blocks
-Plan to be read in conjunction with other relevant documents
– Recommended: use septic biodigestor for waste disposal. Otherwise, use septic plan on the drawing or municipal council sewer.