3 Bedroom House Plan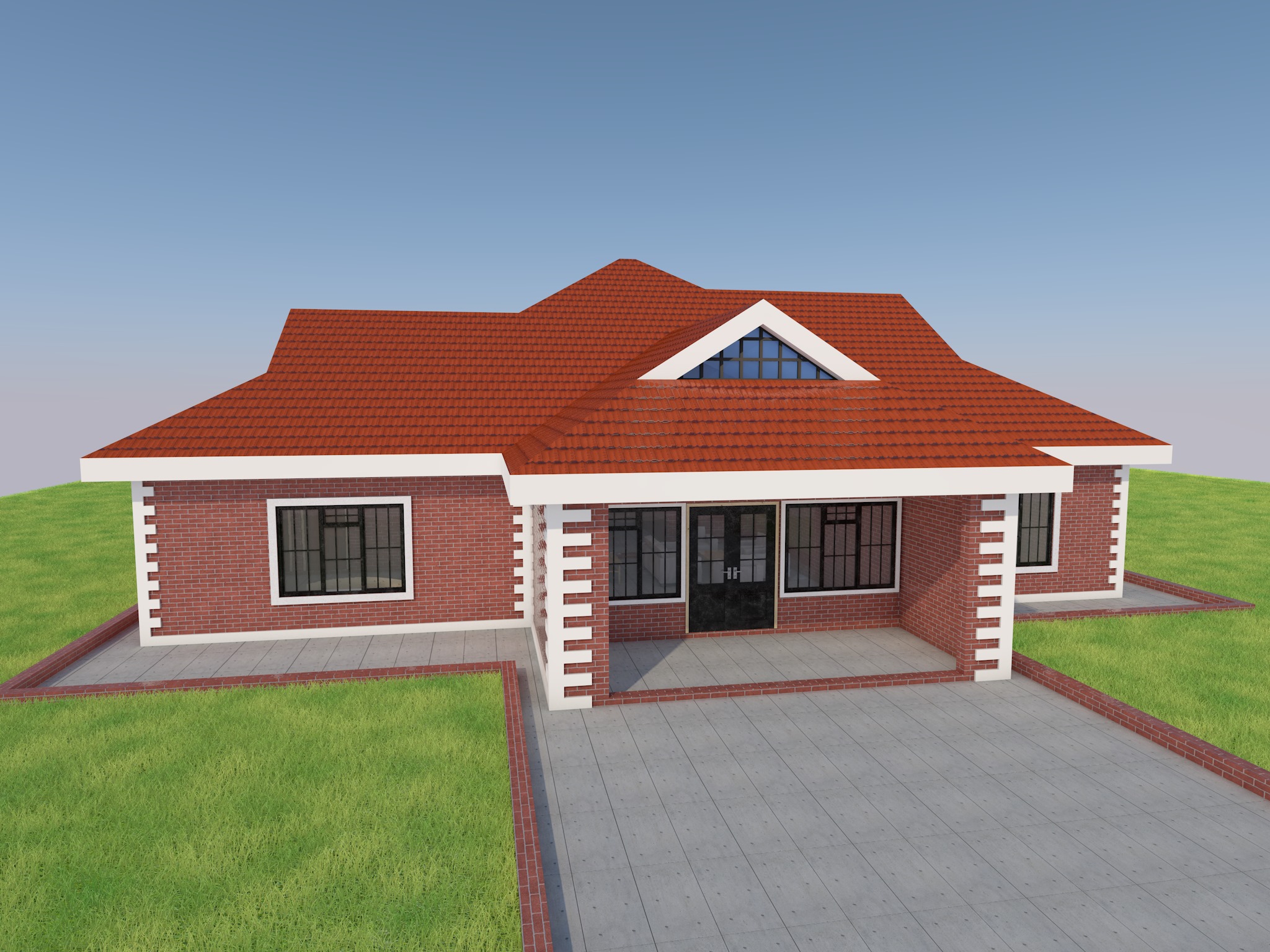 The three bedroom house plan features;
1) Master bedroom ensuited.
2) Guest bedroom 1 and 2.
3) A kitchen.
4) A Dining room and living room.
5) Front and back sit-outs (Veranda) for outdoor resting and other outdoor activities.
The house plan has been designed and dimensioned accordingly. The full detailed house plan comes with;
1) House elevations. This are the north, east, west and south elevations. Elevations are views from all the 4 sides of the house
2) A floor plan with all rooms arranged and building dimensions assigned to them. The floor plan has all rooms labelled and given dimensions as required.
3) Door and window details. The door details involve the length and width of each door on the house while the window details involve the dimensions of the windows which are the length and width of the windows. All other openings on the house also have their measurements given on the floor plan.
4) A house section cut. A section cut is a view that is generated through the walls and other openings across the house. It basically shows how the house would look while in erect form and how the walls and other things of the house will look
5) rendered images of the house. Rendered images are images generated that show how the final house would look with all the construction and roofing done. They give a picture of the final project.
The plan also comes with the general construction details for architects and developers and also the layout of the drainage systems and sewerage. That is the manholes and septic tank.