3 Bedroom House Plan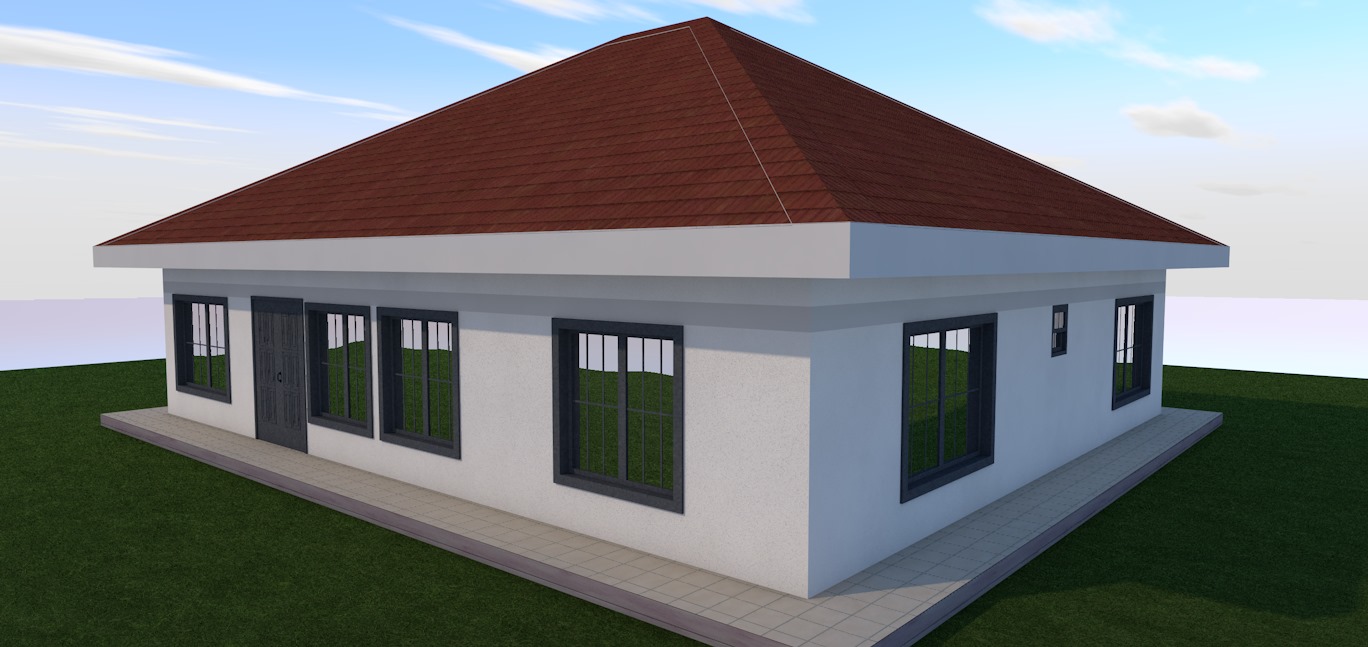 This is a simple 3 bedroom house plan for a family of 4 people.
The house entails 2 bedrooms and a master bedroom ensuite, dinning, lounge and enclosed kitchen area.
This house can be built in the rural area as well as urban areas and can fir perfectly on a quarter acre parcel of land.
Download and enjoy it's beautiful architecture.