2 Bedroom House Plan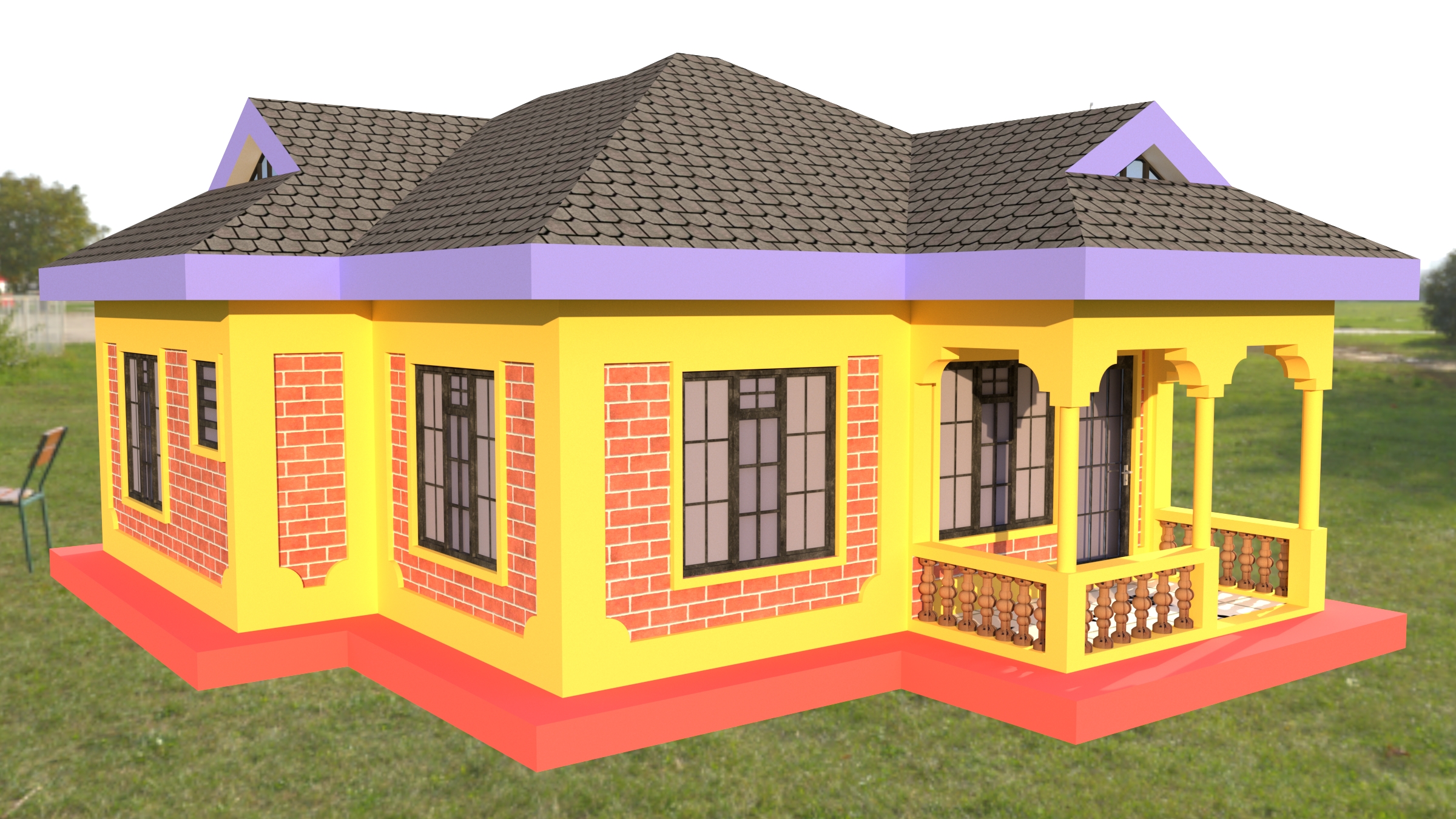 This is a simple 2 bedroom house architectural plan. The plan has been designed for people on a tight budget but they still want to build. It fits perfectly on a plot since it has been assigned the dimensions accordingly. It's a beautiful design with a nice roof that you can take a look at in the images attached. The 2 bedroom house plan comes with the following rooms;
1) A master bedroom.
2) One other guest bedroom.
3) A kitchen.
4) A small store or pantry that can be used to store some items such as food.
5) A sitting room.
6) A bathroom/toilet.
You will see the following in the full detailed plan;
1) A floor plan with rooms labelled and dimensioned. The rooms have their measurements with them.
2) House elevations which are the views of the house from all the four sides. That is; the south elevation, the north elevation, the east elevation and the west elevation. This elevations give the views of the house from all sides.
3) Door and window details of the house. The door and window details show the number of doors and windows needed for the house and their dimensions.
4) A house roofing plan. The roofing plan will show how the roof of the house will look like.
5) Sewer connection of the house with all the locations of the manholes clearly shown. The manholes act as checkpoints for the sewerage system of the house and they all connect to the septic tank whose location has also been shown on the plan.
6) A house section. A house section is generated from the floor plan itself and it's basically a cross section of the house just giving more detail about the house.
7) General construction details of the house, specifications and also a client's detail section. The client's detail section allows the client's to write in their names and the name of the place where they intend to build the house.
The plan comes in a printable format and it can be printed out in a cyber or any shop offering printing services.