2 Bedroom House Plan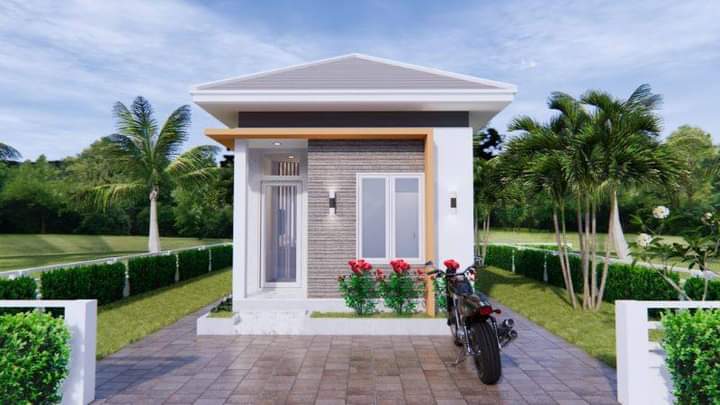 This is a modern, small one-story house. The house plan offers two bedrooms, a spacious living room with a kitchen and two bathrooms.  The house is a nicely accented input platform.
The aim of the design is to achieve affordable housing. It has a reasonably sized porch leading to the lounge,with an elegant open-plan kitchen.