2 Bedroom House Plan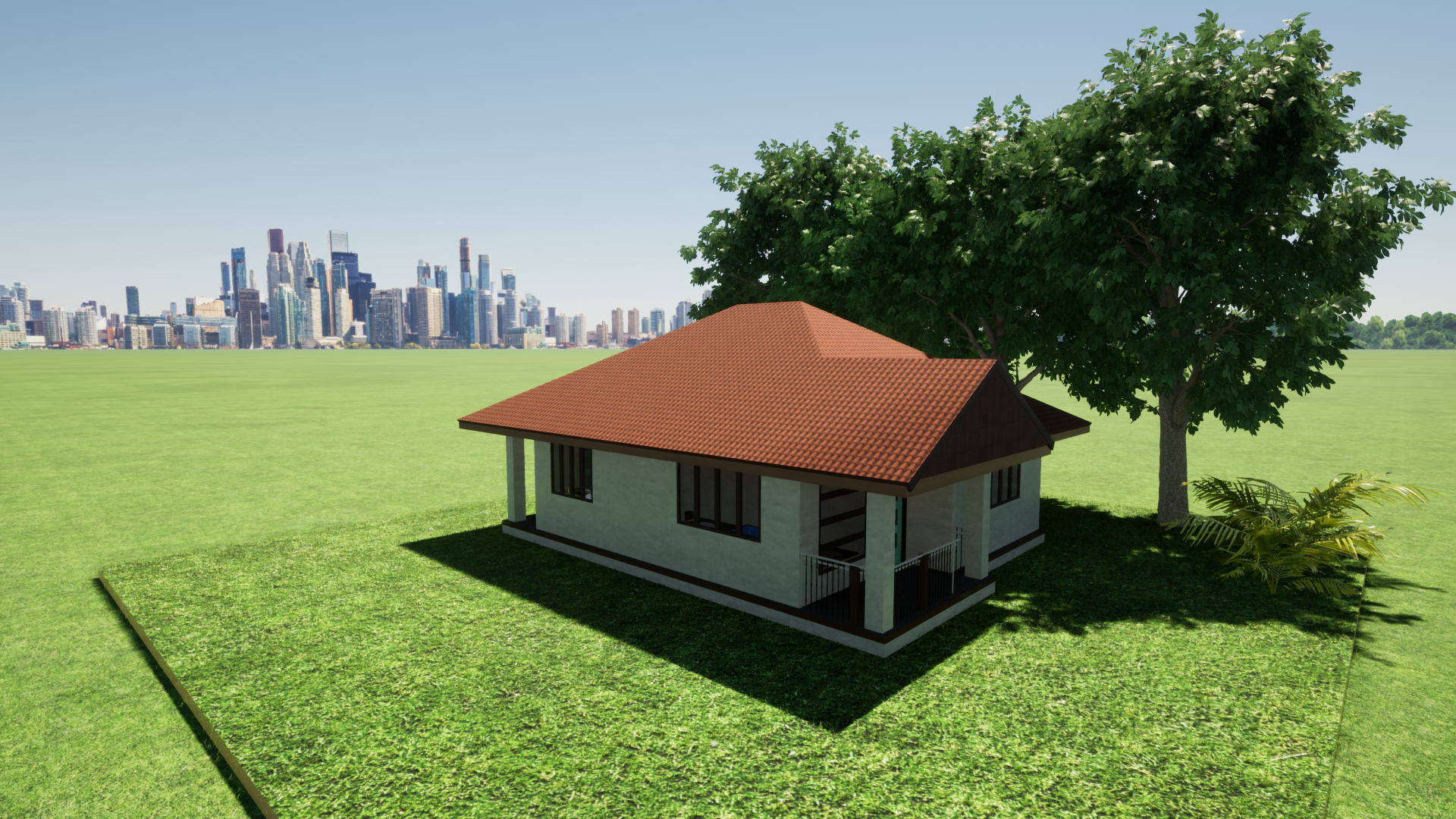 2 bedroom house plan, very simple and stunning, it measure 32 feet by 24 feet.
Has a living room, regular sized kitchen but not open plan type and the kitchen has a store.
The house has a master bedroom and a guest room which occupies 2 4 by 6 beds.
The master bedroom has its own closet and it can fit a 6 by 6 bed with some extra space.
The house has a common washroom located at the corridor.
The house is ideal for rural areas.