Simple 2 Bedroom Bungalow Plan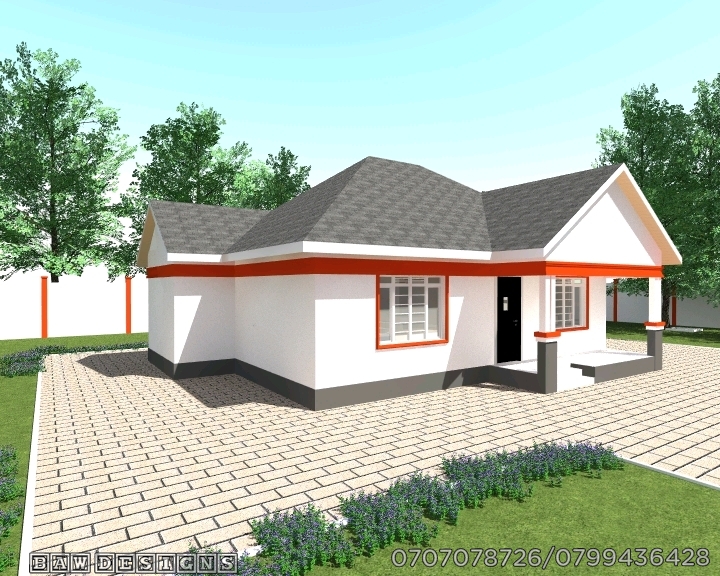 Minimum land size 50 x 40 feet
Features:
– Complex roof (mixed gable and hip)
– Front and rear porches
– Spacious lounge open to the kitchen
– Open plan spacious kitchen with dining counter
– 2 Spacious bedrooms with wardrobe space
– Common shower
– Common water closet/ toilet
Structural:
-Building spans 12.75 by 9.3 meters with plinth area of 94.05 square metres. All dimensions are in mm
-Recommended: 150 mm blocks
-Plan to be read in conjunction with other relevant documents
– Recommended: use septic biodigestor for waste disposal. Otherwise,  use septic plan on the drawing or municipal council sewer.