Form 4 Agriculture Paper 2 Mid-Term 1 exam(with Marking scheme)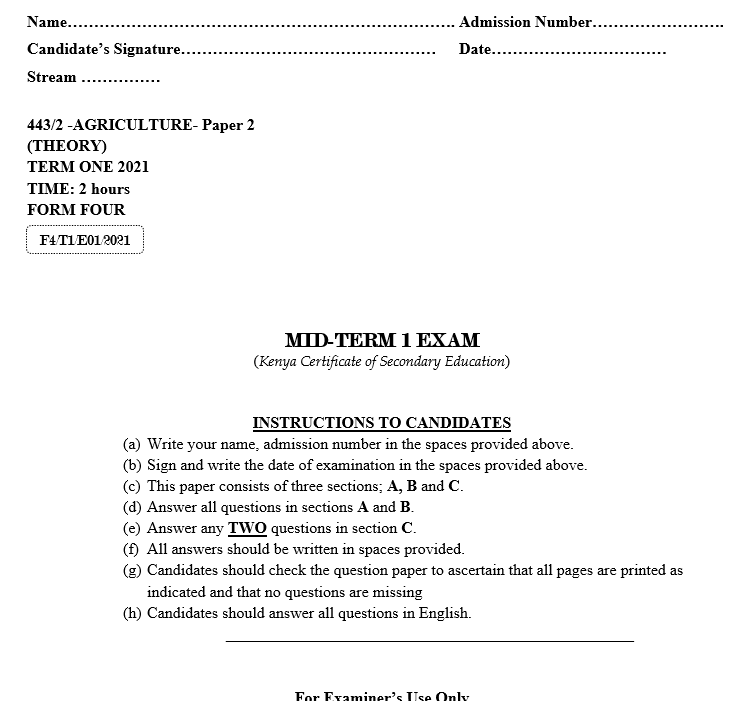 This is a complete paper which comes with a marking scheme. It can be used by students who are currently in form four and are taking Agriculture as a subject and are preparing for KNEC exams. The paper can also be used by teachers who can administer it to their students as an exam or as a general class test to gauge their understanding.
The paper covers a number of  topics including, Poultry production, Cattle Production, Routine livestock Management practices, Livestock health and Livestock Diseases. The paper takes the KNEC structure of exam setting where we have three sections
Section A: For short answer questions,
Section B: For diagrams and calculations.
Section C: For Essay questions.