Form 1 to 4 Mathematics Schemes of Work (term 1, 2 and 3) 2019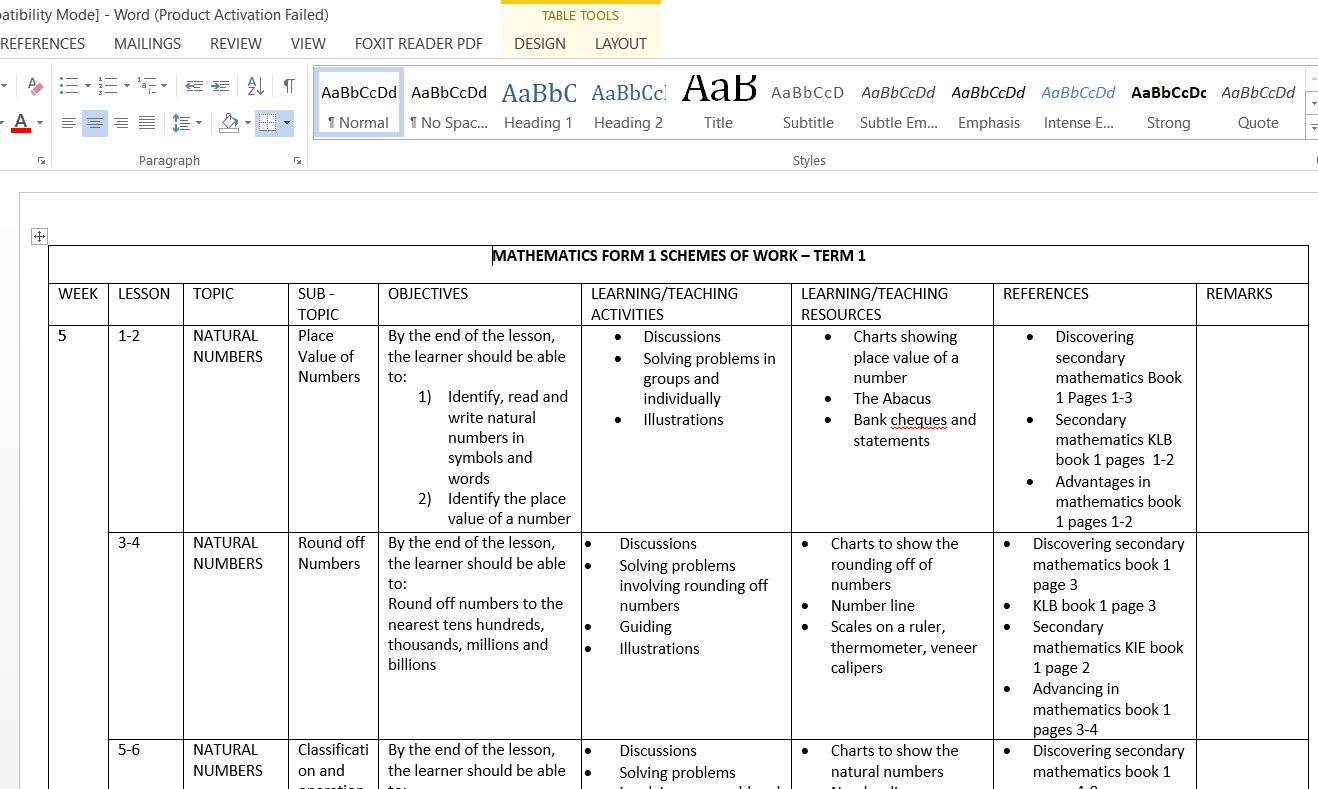 Form 1-4 mathematics schemes of work are comprehensive high quality,drafted and compiled to the new KICD approved text books,they are easily downloadable, editable and easy to use by all secondary schools teachers in Kenya 2019.
NOTE: These schemes are not for CBC but 8-4-4 curricular.
To buy click BUY NOW.