Clinical Officer Council (COC) Papers 2 Exam 2021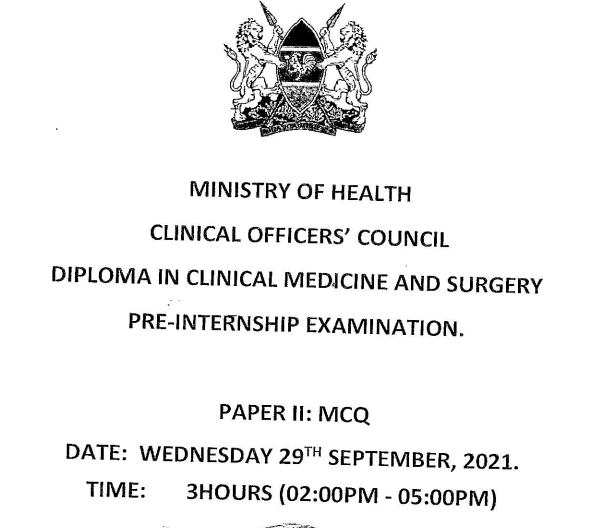 This is Clinical Officers Council (Pre-internship examination) Paper 2 done on 29th September 2021. It is suitable for those revising for their COC exams and even Clinical medicine and surgery diploma students.
It is an MCQ paper with 100 questions.
Note: This paper does not come with answers.