Chemistry of Carbonyl Compounds Examination 2021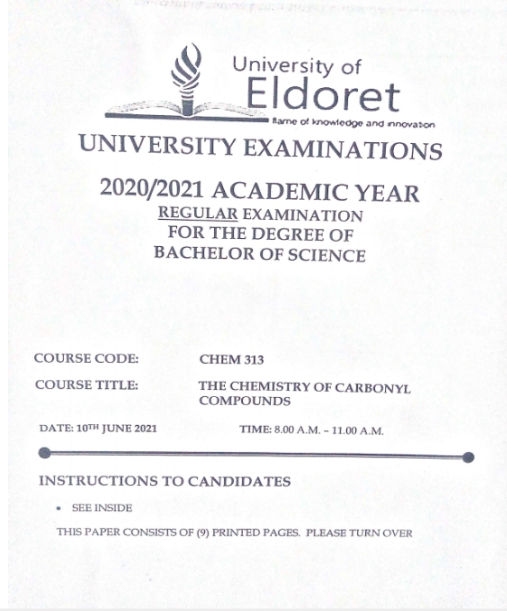 Chemistry of Carbonyl Compounds examination paper is the original draft  assessed to 3rd year students in the University of Eldoret.The paper was done at the end of first semester this year.
The unit on carbonyl compounds is taught to learners pursuing a chemistry related course. Learners can explore the examined questions to help them detect the format of through which the examination is set.
University students and lecturers are eligible to download this questions for more revision and research.