A Comely Three Bedroom House Design with a Flat Roof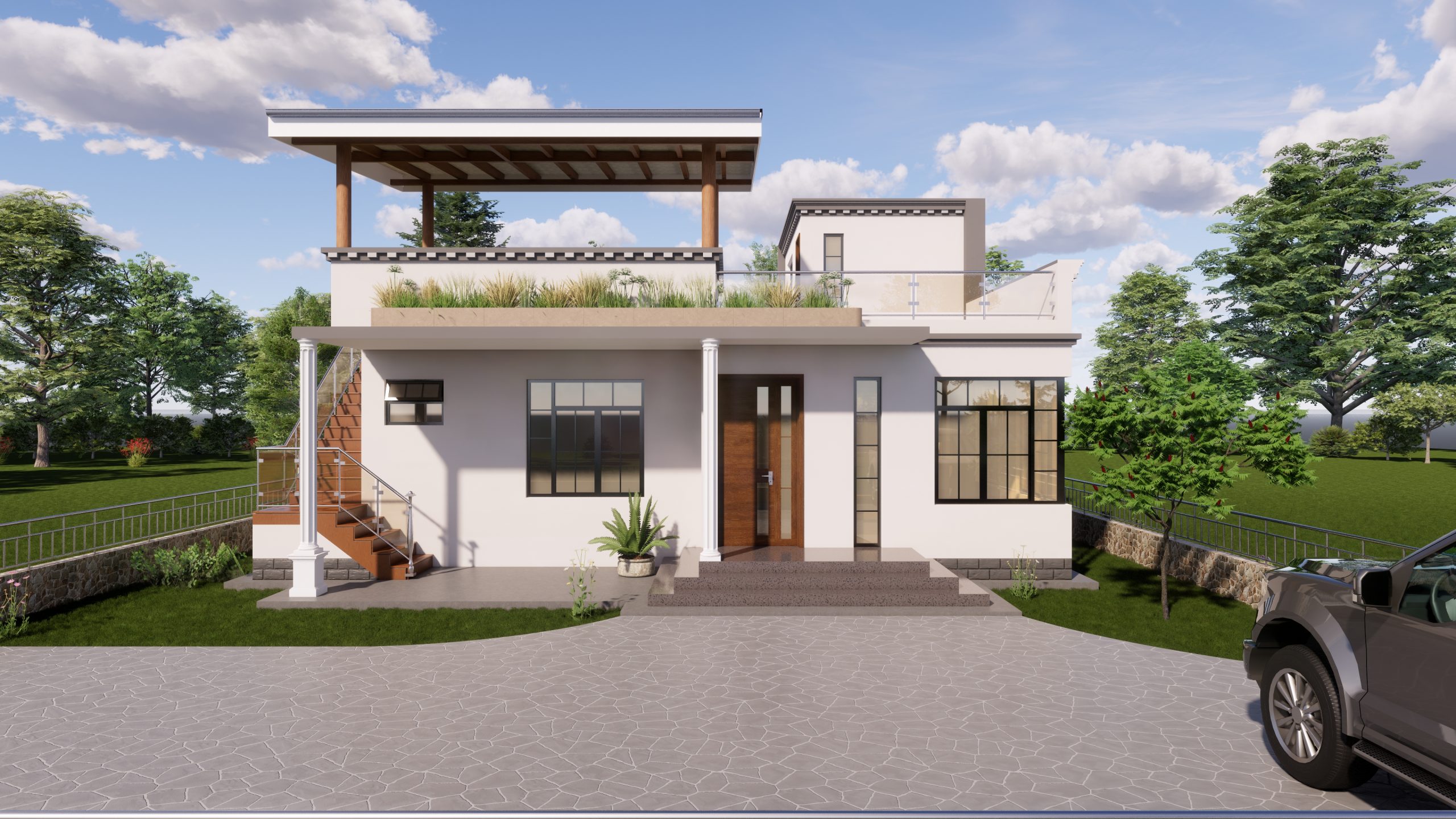 A comely flat roof three bedroom house design with a DSQ.
The ground floor plan encompasses:
An elegant entry porch
Spacious lounge
Open kitchen with an island
Rear porch
Study room/office
An accommodative master bedroom (ensuite) with a walk-in closet
Two extra bedrooms with in-built wardrobes sharing a common washroom and a staircase (Plinth Area = 133 Sq. meters).
The first floor comprises:
A gazebo
Terrace and a DSQ (Plinth Area = 139 Sq. meters).