5 Bedroom Mansion House Plan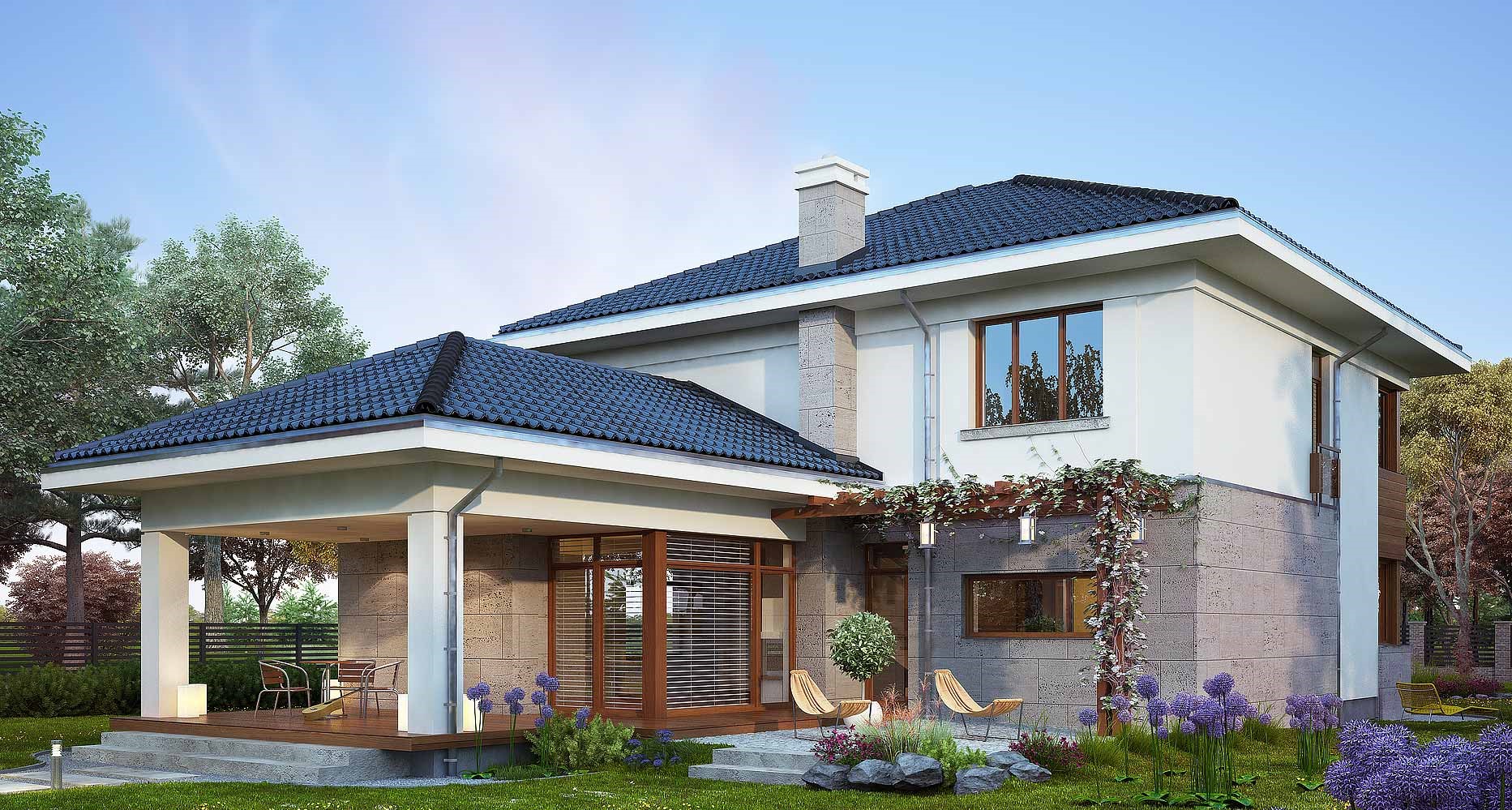 This is a modern, mansion house, very spacious and comfortable. Perfect for a 4-6 person family, as well as a multi-generational family. The entrance to the house is covered with a large roof. Straight from the vestibule you go to the garage, and then to the boiler room. Right next to the entrance area there is also a study, a large wardrobe and a toilet. The living area of ​​the house is located on the garden side.
The kitchen connects spatially with the dining room and living room. Large glazing bring natural light into the rooms and at the same time add lightness. The terrace is widely covered, which will allow you to enjoy its charms even on rainy summer days.
The stairs open to the dining room lead to the first floor, where there are three bedrooms, a shared bathroom and laundry room, and a large apartment for the hosts with a separate bathroom and dressing room.