5 Bedroom Flat Roof House Design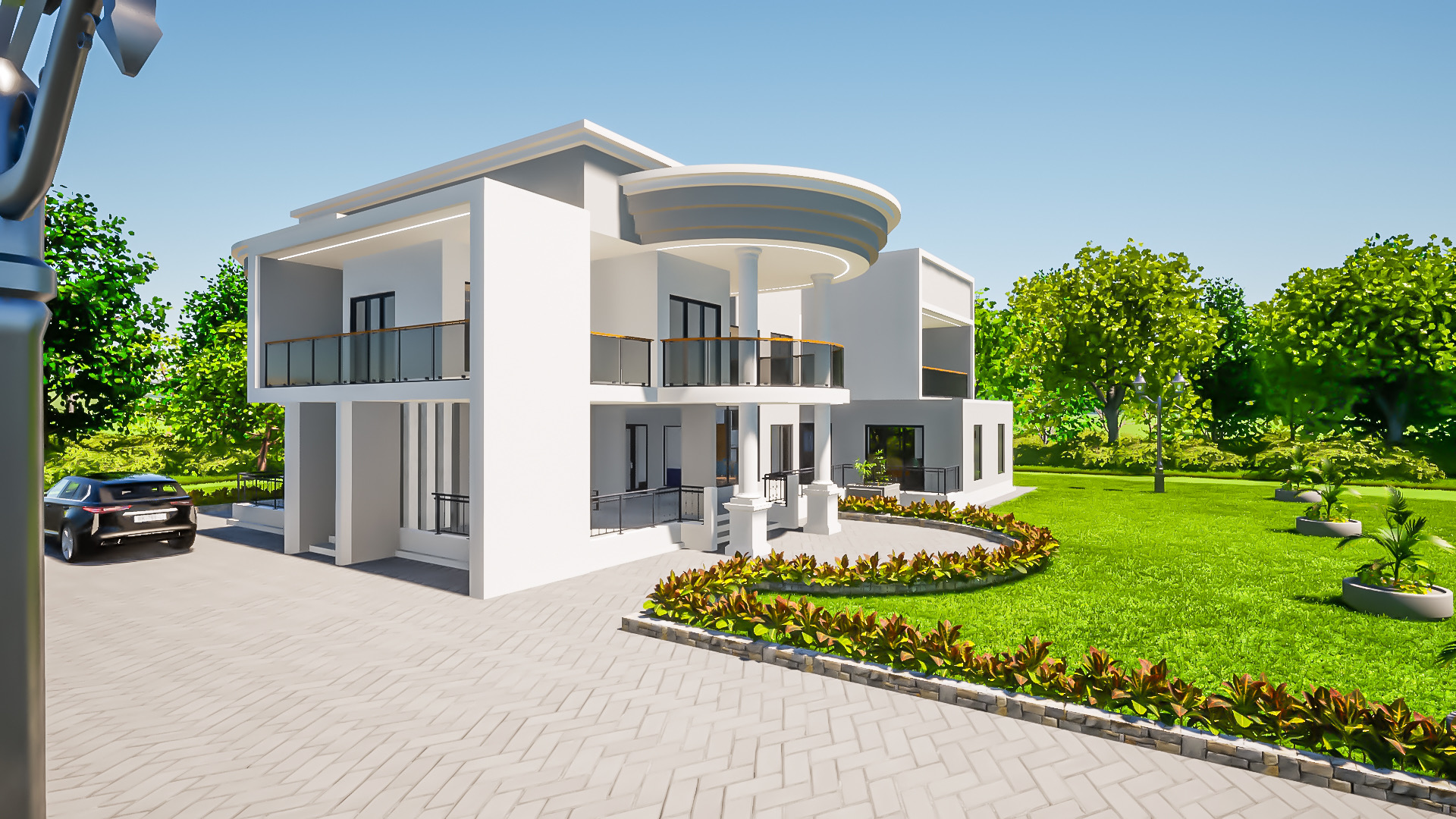 The following luxurious five bedroom house design has the following features:
Ground Floor:
Spacious living room
Sitting area
Exterior lounge
Dining area
Open kitchen
Two en-suite bedrooms
Hall way
Laundry room
First Floor:
Spacious master bedroom with a large closet and balcony
Small lounge
Common balcony
Two en-suite bedrooms one with a balcony
Second Floor:
Functional room space
Gym
This plan comes in pdf format.
The structural drawings for this house is also available and can be provided if needed. Contact is for any further details.