4 Bedroom House Plan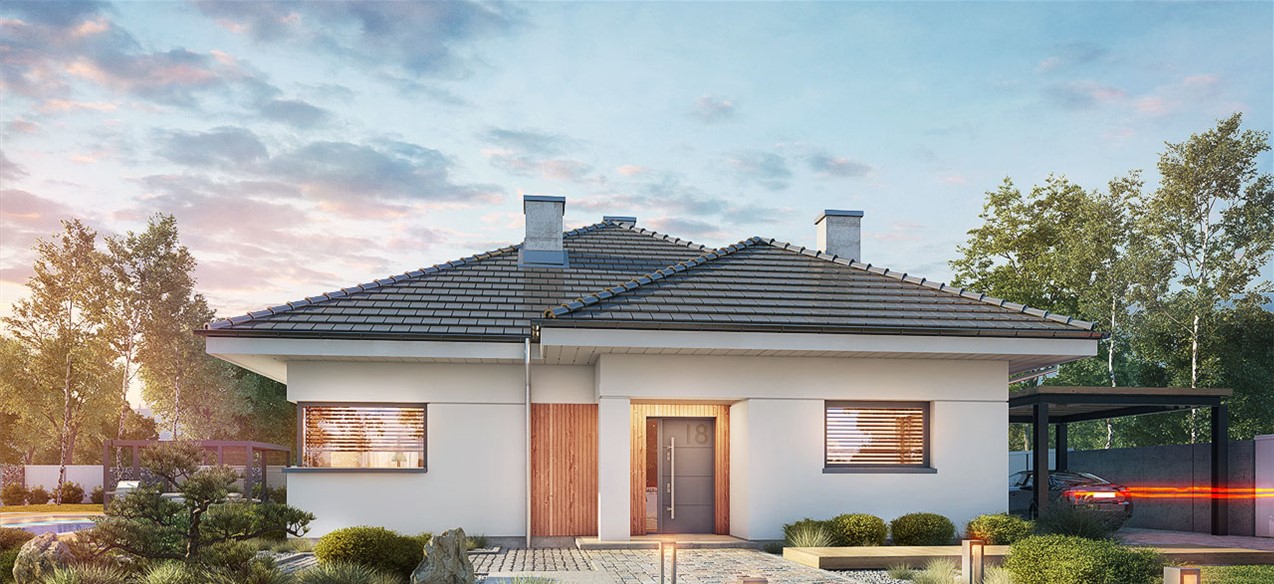 It is a design of a modern home one-story building with a very comfortable functional layout, which allows comfortable, independent use of the day and night zone within one floor. The house has a simple, attractively finished body, covered with a hipped roof, and the natural cladding on the façade emphasizes the character of the building.
The entrance area has been designed in a functional shade and accentuated with wood. From the garden side, on the covered terrace, there is a cozy recreational area, this place is perfect for a summer dining room. Properly planned large glazing provides excellent lighting of the interior, which additionally makes it attractive.
The living room, which is wide open to the terrace, has a corner sofa, where residents can enjoy a shared rest in front of a home cinema. The dining room looks attractive, large glazing provides a wide view of the garden, which will make dining together enjoyable. The bright, functionally organized kitchen has spacious worktops, a breakfast bar, and the possibility of installing a very practical, high-rise building. There is a small pantry next to the kitchen that provides additional storage space. The comfortable night part of the house consists of four bright bedrooms and a fully equipped bathroom.